By Major Van Harl
Van reminisces on his first look at CCI Stinger 22lr ammunition now that it is 40 years old.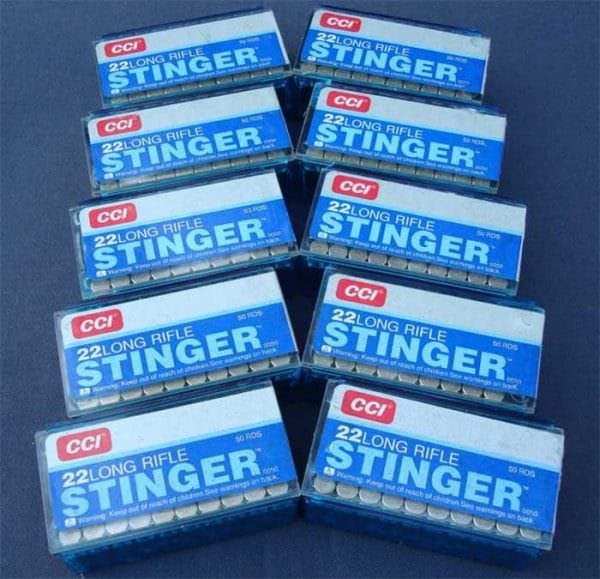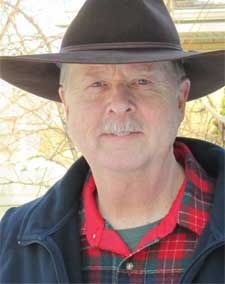 Wisconsin –-(Ammoland.com)- 1977 found me attending the National Sporting Goods Association show in Chicago and there I saw my first box of CCI Stinger 22lr ammunition.
Stinger was a totally new concept in 22lr ammunition.
The ballistics were so much faster than even high velocity 22lr ammo that a new name was coined for Stinger, hypervelocity ammunition.
I was new in the firearms industry and did not really understand the difference but CCI had offered an eye-catching way to dramatize just how much different and improved Stinger ammo was over all the rest of the 22lr ammo out there on the market at the time. They shot unopened RC Cola soda cans with standard 22lr ammo and then shot more RC Cola cans with CCI Stinger. CCI Stinger then plastered these pictures all over the gun magazine community and the shooting world instantly understood.
The old adage that a picture is worth a thousand words was in fact exactly what this photo of CCI Stinger impacting an RC Cola can provided the American shooter.
The soda can that was shot with standard ammo had a hole in the front and the back and the soda dribbled out. The RC Cola can hit with the CCI Stinger ruptured and spewed the soda everywhere as the intense energy of the Stinger round had nowhere to go, so it went everywhere with great force.
I have limited understanding of hydraulics but I do understand fluid under pressure has potential power. Increase the pressure and the fluid has to move somewhere. Dramatically and suddenly increase the pressure and the fluid quickly moves down the line in a contained space or it ruptures and expels the liquid under the sudden and uncontainable pressure. This is what the RC Cola cans shot with CCI Stinger ammo explained to the viewer in one photo.
Immediately, I understood that if while hunting small game I shot something with CCI Stinger 22lr ammo I was greatly increasing my chances of a successful kill. However, I also understood that as a potential defense round of ammo that the tissue damage to a "walker" (yes there were walkers even in 1977) trying to eat me would be substantially greater it I deployed CCI Stinger out of my 22lr rifle.
Back in 1977 I had an Armalite AR-7 22lr survival rifle. I had one single magazine stored in the rifle and three more glued together "Audie Murphy" style. All the magazines were loaded with CCI Stinger and the entire set-up was stored in a brief case. Lots of movies have featured the AR-7 survival rifle over the past 50 plus years. I remember selling the rifle and case to a Chicago cop who planned to use the discreet "package" for animal control while on duty and I mean real four legged animals.
It is 2017 and it is the 40th anniversary of the now world famous CCI Stinger 22lr hypervelocity ammunition. So with my new Henry Repeating Arms AR-7 survival rifle I decided to re-create the CCI Stinger test by shooting RC Cola cans with a current production of CCI 22lr Stinger ammo.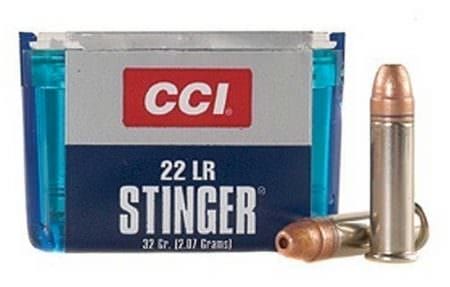 Word to the wise, if you plan to shoot any RC Cola soda cans with CCI Stinger ammo, stand back farther than I did on my first shot. I did not have any standard 22lr ammo so I shot the first can with high velocity CCI Mini Mag 22lr ammo. It did more damage to the soda can than I had anticipated and soda went flying back onto me. Luckily Henry AR-7s clean up very well from a soda attack.
The bullet made a hole in the front and split the back of the RC Cola can, doing this with a little more damage than if I had used standard velocity 22lr ammo.
Now shooting the CCI Stinger was a different game. First off, I moved back quite a bit more giving me a greater space, hoping not do get sprayed this time with sticky soda. The CCI Stinger 22lr hypervelocity ammunition destroyed the RC Cola can. It ruptured and expelled soda faster than I could actually see.
Of course my first thought was even at 40 years old, CCI Stinger was going to inflict some serious tissue damage to any "walker" that shows up on my farm looking for lunch.
22lr is not my first choice for a self defense cartridge but I own a number of 22lr rifles and handguns. There is no sense packing away the 22's in time of crisis because they are considered under powered. The Henry AR-7 with a half a dozen magazines full of CCI Stinger would make a very effective poor man's assault fire.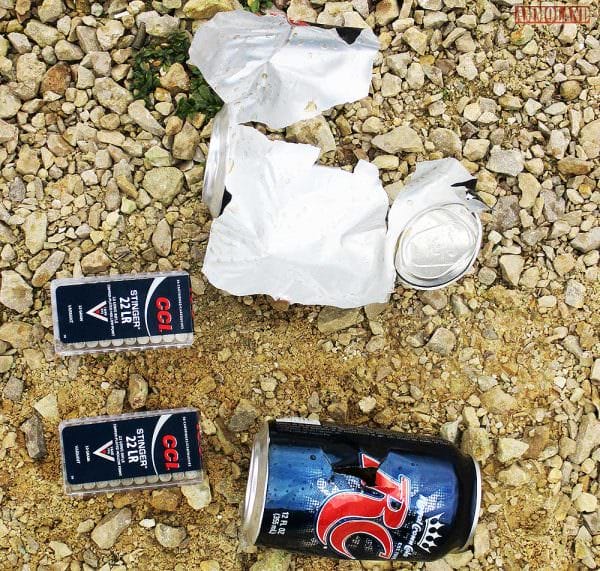 Always remember as a civilian it is not your job to stop evil, but it is your responsibility to delay evil until the powers-to-be can respond to help. [stopping them is an added bonus.] Think of the energy generated and then released inside that RC Cola can when the CCI Stinger hits it. Now envision the tissue damage inflicted on a "walker."
Other ammo companies have tried to duplicate the CCI Stinger cartridge over the past 40 years but none has ever really surpassed Stinger.
Yes there is other hypervelocity 22lr ammunition on the market, but for me I will always buy and carry Stinger ammo first. Now, go safely shoot an RC Cola can with CCI Stinger 22lr ammo and you will understand.
Major Van Harl USAF ret.
[email protected]
About Major Van Harl USAF Ret.:Major Van E. Harl USAF Ret., a career Police Officer in the U.S. Air Force was born in Burlington, Iowa, USA, in 1955. He was the Deputy Chief of police at two Air Force Bases and the Commander of Law Enforcement Operations at another. He is a graduate of the U.S. Army Infantry School.  A retired Colorado Ranger and currently is an Auxiliary Police Officer with the Cudahy PD in Milwaukee County, WI.  His efforts now are directed at church campus safely and security training.  He believes "evil hates organization."  [email protected]