By Major Van Harl USAF Ret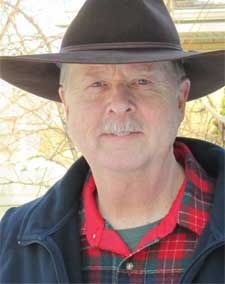 Wisconsin –-(Ammoland.com)-  In James Wesley Rawles' Patriots series there is the book "Expatriates: A Novel Of The Coming Global Collapse".
In that book a radicalized Islamic government takes over Indonesia and starts attacking south Pacific nations that are not Muslim, to eventually include Australia.
The problem is years prior to the attack on Australia, the Australian Navy buys electronic devices from Indonesian manufacturers. The devices are placed on every ship in the Royal Australian Navy. Unbeknownst to the Australian military these devices are designed to explode on demand, and just prior to Indonesia invading Northern Australia, the Indonesians destroy or do major damage to the entire Australian fleet.
I was visiting Scotland this past May and an Australian couple was on our tour. At dinner one evening I was relaying the Expatriates story to this couple about their homeland being attacked.
The wife said it would never happen, but her husband a retired engineer told her it could and most likely will.
As I read this story I wondered how a national defense organization like the Australian military could buy something so potentially destructive (in the fictional story) and not have electronically vetted the purchased equipment—enter Volkswagen.
Allegedly tens of thousands of diesel Volkswagen vehicles are running around the world with some type of electronic "chips" in them that "rigs" the "official" fuel mileage of these cars and trucks. The "chip" according to Volkswagen's own people makes the vehicle meet standards when testing is done to establish miles per gallon and emissions rates. Then, when the vehicle hits the road for real world usage, the actual mileage and emissions change.
You can hardly find any electronic / computer related product on the world market that is 100% made in one country. Everyone uses everyone else's parts and no one takes the time to test and vet every chip they buy from an outsourced supplier that is placed into a computer product. There is no real expectation of privacy in the electronic world. If you put something on a computer someone will find it and if they are nefarious they can and will use it against you.
On the front page of the Wall Street Journal on 24 September 2015 at the top of that page, was the story about the Volkswagen scandal.
Drop down a few lines on the same page and there is a story about the Chinese military hacking computers because of a diplomatic standoff with other countries in the South China Sea.
Page A6 of the same paper has a story pertaining to the stealing of sensitive information about federal workers from the Office of Personnel Management, with 20 million people having their records compromised.
On page A14 there are comments about the issue of malicious software being attached to computers.
Read tomorrow's Wall Street Journal and I will bet you will find similar hacking stories.
As an old Infantry trained officer I have a professional fondness for radios and tanks. With radios I can call for help when the world gets too hot on the battlefield and that the best tanks made in the world (US made) can come to my rescue.
But what if, the bad guys got to both prior to the next conflict and placed their own controlling chips in the two things I need most?
Could this, like the fictitious Australian invasion story, really happen to American military while engage in a hot conflict? Just as I desperately need my radio to call for support the radios shut down. Not to worry there are pre-arranged tactics where even without communication the tanks will roll out and save the day. But not so this time, the tanks will not save you because those nefarious people have used the global shopping network to pass out "bad-guy" chips to good people. This was done, in order to make combat planes, tanks, electronically control artillery, Navy ships, Navy subs, and Volkswagen vehicles used by the US military–fail in time of conflict.
Now the real clincher will be if there are "bad-guy" chips in the cell phones of the west. We, in the west, cannot function without our cell phones. So what if a tiny little sleeper-chip is planted in our cell phones, laptop computers, tablets and pads? On the day the next war starts and you really have a need to contact help you might find your handheld electronics fail you for no apparent reason.
How about if the planted chips were not placed there for malicious-war making reasons, just a company trying to track and quantify customers? However, the "bad-guys" find the chips before the good-guys can neutralize them, and they use these chips to put my "on-call" tanks out of action when the first shots are fired on the opening day of the next war?
Trust no one or anything, especially if computer chips are involved. They are not safe therefore you will not be safe.
Oh, more Volkswagen scandal in today's Wall Street Journal (15 Oct 2015), this VW crisis is not over—again, are you safe?
Major Van Harl USAF Ret. / [email protected]
About Major Van Harl USAF Ret.:Major Van E. Harl USAF Ret., a career Police Officer in the U.S. Air Force was born in Burlington, Iowa, USA, in 1955. He was the Deputy Chief of police at two Air Force Bases and the Commander of Law Enforcement Operations at another. He is a graduate of the U.S. Army Infantry School.  A retired Colorado Ranger and currently is an Auxiliary Police Officer with the Cudahy PD in Milwaukee County, WI.  His efforts now are directed at church campus safely and security training.  He believes "evil hates organization."  [email protected]