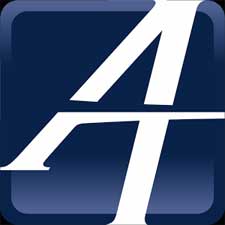 Cedar Springs, MI – -(Ammoland.com)- Applied Ballistics, LLC, has announced the addition of PRS Champion Shooter, Dave Preston, to their roster of Award Winning sponsored competitive long range shooters. Dave will be joining Bryan Litz and Matthew Brousseau as a representative for the company in the 2016 Precision Rifle Series Season.
"We're beyond excited to have Dave as part of our Applied Ballistics Team," President of Applied Ballistics, Bryan Litz stated. "Dave not only has a proven track record in the PRS arena, and demands the highest performance standards, but his professionalism both on and off the range is something we value above anything else."
Dave's love for shooting began at an early age, when his Grandfather gave him a Red-Ryder BB Gun; instantly hooked, Dave sought to knock down every target in sight.  After some time, practice and a few hundred cartons of BB's, he eventually graduated into a Remington 22-250, using it hunting groundhogs on summer evenings.
It was during this time Dave learned how to shoot from various improvised positions.  In 2009 he took his first long distance shooting class, and within the year he was assisting in the instruction.
In 2010, Dave began competing in local PRS matches and instantly fell in love. He joined the Precision Rifle Series in 2014 and placed first in three matches, finishing third overall for the season.  In 2015 he practiced more than ever and not only place first in four matches, but taking the top over all spot for the season.
"I am honored to be representing this innovative team at Applied Ballistics," stated Preston. "The folks at AB have made their reputation on providing the best products and shooting aids to the long range shooting community. I've always been a fan and user of their products and am now proud to be wearing their logo when I compete."
This sponsorship is in addition to Applied Ballistics' current sponsorship with the Michigan F-T/R Rifle Team, as well as the US Rifle Team. Preston will be joining current Applied Ballistics shooter, Matthew Brousseau throughout the season, as well as in some team matches along the way.
About Applied Ballistics, LLC
Applied Ballistics' mission is to be the complete and unbiased source of external ballistics information for long-range shooters.  We're highly active in R&D, constantly testing new claims, products and ideas for potential merit and dispensing with the marketing hype, which can make it so difficult for shooters to master the challenging discipline of long range shooting.  We believe in the scientific method and promote mastery through understanding of the fundamentals. Our work is passed on to the shooting community in the form of instructional materials, which are easy to understand, and products such as ballistic software which runs on many platforms.  If you're a long range shooter who's eager to learn about the science of your craft, we're here for you.