Please contact your state Senator and urge him or her to OPPOSE SB 611!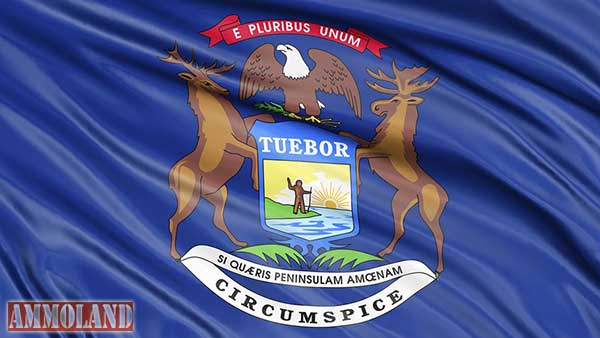 Fairfax, VA -(AmmoLand.com)- On Tuesday, November 10, state Senator Rebekah Warren (D-18) implicitly made a bold statement that violent criminals deserve more legal protection than their law-abiding victims when she introduced Senate Bill 611.
Sen. Warren's bill seeks to repeal the Michigan Self-Defense Act, an act that provides legal protection to individuals who use lawful force to thwart victimization.  Sen. Warren's latest attempt to place the welfare of violent criminals over law-abiding citizens facing imminent victimization is nothing new, but remains as abhorrent as ever, given the well-publicized stories in Michigan—here, here & here—of potential victims who have utilized the protections provided by the Self-Defense Act to defend themselves and their families.
The Michigan Self-Defense Act was passed in 2006 with support from a bi-partisan, supermajority in both houses of the Michigan Legislature, and signed into law by then-Governor Jennifer Granholm (D).  Under the Self-Defense Act, an individual who has not or is not engaged in the commission of a crime at the time he or she uses deadly force may use deadly force against another individual if the potential victim honestly and reasonably believes that the use of deadly force is necessary to prevent: (1) imminent death to himself or herself or to another individual; (2) great bodily harm to himself or herself or to another individual; or (3) the imminent sexual assault of himself or herself or another individual.

Contrary to the hyperbole that the criminal sympathizers would have you believe, the Self-Defense Act is not a "license to kill" and does not allow for "vigilante justice."  It does not provide protections against the use of force that is not both honest and reasonable.  It simply codifies a law-abiding citizen's fundamental right to self-defense.
If you believe that the state should place the safety of law-abiding citizens over the safety of violent criminals in situations of imminent victimization, please contact your state Senator and respectfully request that they OPPOSE Senate Bill 611.
About the NRA-ILA:
Established in 1975, the Institute for Legislative Action (ILA) is the "lobbying" arm of the National Rifle Association of America. ILA is responsible for preserving the right of all law-abiding individuals in the legislative, political, and legal arenas, to purchase, possess and use firearms for legitimate purposes as guaranteed by the Second Amendment to the U.S. Constitution.
For more information, please visit: www.nra.org. Be sure to follow the NRA on Facebook at NRA on Facebook and Twitter @NRA.