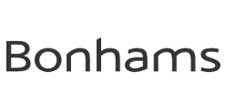 United Kingdom -(AmmoLand.com)- The past year has been a very good one for Bonhams Antique Arms and Armour and Sporting Guns Departments with some record results achieved.
Department Director, David Williams, comments: "The Antique Arms and Armour market has been very stable for some years now. Our clients, private collectors, dealers and museums are all pursuing the same goal, pieces that are in good condition, and are of great quality and rarity. These are the market drivers and if they are met top prices are achieved. This year we have seen a number or really outstanding prices achieved."
Top item sold in the Antique Arms and Armour sales this year was a 15th century Mamluk helmet from Egypt which sold for a staggering £138,450. It sold to a Middle East collector and so in effect went home after 500 years.
David Williams says of this item: "Its rarity and quality helped it greatly but also the fact that Middle Eastern buyers are now very keen to repatriate their heritage, wanting to see key cultural items returned to the Middle East where museum building has been growing apace."
He urged anyone who had an edged weapon, armour or antique firearm from the Middle East to contact him for a free valuation with no obligation to sell at [email protected]
Top price for a sword at Bonhams this year was £45,500 for a very fine and rare presentation sabre from Edward Solly to Thomas Harris in commemoration of their fellowship at the Battle of Leipzig. It was made by Webb of Piccadilly, London, and is dated 1813.
Top price for an antique gun was £47,250 paid for a fine and very rare Algerian toe-lock gun designed work of Mustafa, dated 1190 A.H. corresponding to 1776 A.D. The gun was encrusted with gold foliage and enriched with red coral beads and imitation emeralds, rubies and sapphires in brass settings.
Antique Arms and Armour sales feature approximately 400-500 lots per sale and average selling rates of around 90 per cent.
For more information please contact Julian Roup on [email protected] or phone 01892 669200 or 07970 563958.
About Bonhams:
Today, operating out of its major salerooms in London, New York, San Francisco, Hong Kong and Los Angeles, Bonhams conducts some 400 annual sales through its sixty specialist departments. The same guiding principles have ensured Bonhams' success over the past two centuries. With specialists in every major area of art and collectables, the depth of collective knowledge of Bonhams auctioneers has enabled the company to challenge the market positions of Sotheby's and Christie's. In 2009 Bonhams announced that it had taken market leadership in ten key areas of the UK art market for the first time including Antiquities, Arms and Armor, Watches and Clocks, Motor Cars, European Ceramics and Japanese art.
For more information, visit: www.Bonhams.com.