NJ Commission Recommends Executive Action on Guns, Christie Accepts!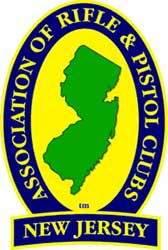 New Jersey –  -(Ammoland.com)- Permitting Delays and Illegal Conditions – Addressed!
"Reasonable Deviations" in Transportation – Addressed!
"Justifiable Need" for Right to Carry – Improved!
ANJRPC Explicitly Acknowledged in Commission Report
Please Call or Email to Thank Governor Christie
This afternoon, Governor Chris Christie's study commission on New Jersey firearms permitting issued a series of recommended executive actions addressing several egregious issues that have plagued law-abiding gun owners for decades – and Governor Christie has already accepted the recommendations!
The proposed executive actions address three general areas:
Ending the outrageous delays and illegal conditions imposed by bureaucrats in the issuance of firearms permits.
Clarifying the meaning of "reasonably necessary deviations" in the transportation of firearms by law-abiding citizens.
Incrementally expanding and clarifying the meaning of "justifiable need" for the issuance of handgun carry permits. Executive actions cannot rewrite laws passed by the legislature or ruled on by the courts, but they can address problems within the executive branch of government, and they can clarify unclear areas of the law.
"We welcome Governor Christie's acceptance of these historic recommendations and thank the Governor for taking unprecedented action in support of Second Amendment rights," said ANJRPC Executive Director Scott Bach.

"When fully implemented, these executive actions will make a real difference in the lives of law-abiding gun owners, without compromising the Governor's tough record going after violent criminals."
The Governor's press release announcing the development is available here. A fact sheet from the Governor is available here. And the Commission report itself is available here.
While a detailed review of the findings of the Governor's commission is currently under way, following is our preliminary analysis:
ENDING PERMITTING ABUSES
Garden State gun owners have suffered longstanding, widespread abuses in the issuance of firearms permits, including outrageous delays beyond the legally mandated 30-day deadline, and the imposition of unlawful conditions on the issuance of permits, like requiring employer consent, spousal notification, and dozens of other unauthorized requirements.
ANJRPC's Permitting StrikeForce (led by attorney Dan Schmutter) was formed in 2014 to systematically address these issues town-by-town among New Jersey's 565 municipalities and police barracks that issue permits. Significant progress has been made, and we are currently engaged in discussions with approximately 180 towns, but the new recommendations will greatly accelerate the process.
The Commission calls for action by the Attorney General to clarify and enforce existing law regarding firearms permitting throughout all of New Jersey's permitting authorities.
Page 6 of the commission report mentions ANJRPC by name, stating "the commission has been provided with scores of contemporaneous complaints from permit applicants submitted to the Association of New Jersey Rifle & Pistol Clubs, describing delays, many of them lengthy delays, in the processing of their permits in approximately 100 different jurisdictions."
CLARIFYING "REASONABLE DEVIATIONS" IN FIREARMS TRANSPORTATION
New Jersey state law generally requires that transportation of certain firearms be "direct" between authorized points in order for possession to be legal, except for "reasonably necessary deviations" – a term not defined by state law.
For decades, honest gun owners have faced the threat of prosecution for unlawful handgun possession (a crime carrying up to ten years in prison) if a stop between authorized points was not deemed a reasonable deviation in transportation. Many law-abiding citizens have been turned into criminals by this absurd law, and there is a patchwork of conflicting interpretations from town to town regarding what is considered "reasonable."
The Commission calls for the Attorney General to clarify and provide uniform statewide guidance as to the most common stops made by law-abiding citizens that are to be deemed "reasonably necessary deviations" in transportation.
AN INCREMENTAL IMPROVEMENT IN "JUSTIFIABLE NEED" FOR HANDGUN CARRY PERMITS
The right to defend yourself with a firearm outside the home, otherwise known as right to carry, has long been disparaged by the Garden State, and it is nearly impossible for gun owners to qualify for a carry permit due to the state's absurdly restrictive "justifiable need" standard, which currently requires proof of actual threats or prior attacks, among other things. ANJRPC challenged that standard in a significant piece of litigation several years ago, but unfortunately the U.S. Supreme Court declined to hear the case.
The executive branch of government is constrained by state law and court opinions interpreting justifiable need and cannot simply ignore the other branches of government and rewrite the standard. However, incremental improvement of the standard is possible and enforceable if it does not conflict with existing interpretation.
The Commission has recommended just such an incremental improvement. While the Commission report is still being analyzed, gun rights attorney and ANJRPC legal affairs Chairman Evan Nappen has reviewed the proposal, and offered the following preliminary thoughts:
"The Governor's action would improve justifiable need by allowing the demonstration of urgent necessity to be met by 'serious threats', as opposed to just 'specific threats and previous attacks.' It further adds a standard of reasonableness to the requirement that the threat cannot be avoided by means other than carrying a handgun. It opens the door to many qualified individuals getting a carry permit who otherwise would be denied."
Please watch for additional alerts and analysis of this major breaking development.
In the meanwhile, please contact Governor Christie, thank him for these unprecedented executive actions, and ask him to implement them to the fullest extent possible.
Contact the Governor by Email: Click here then select "Law and Public Safety" on the drop-down menu and click "submit." Then select "Miscellaneous Public Safety on the second drop-down menu, provide your contact information, and click "send your message."
Contact the Governor by Mail or Phone:
Office of the Governor
PO Box 001
Trenton, NJ 08625
609-292-6000
About Association of New Jersey Rifle & Pistol Clubs:The Association of New Jersey Rifle and Pistol Clubs, Inc. is the official NRA State Association in New Jersey. Our mission is to implement all of the programs and activities at the state level that the NRA does at the national level. This mission includes the following: To support and defend the constitutional rights of the people to keep and bear arms. To take immediate action against any legislation at the local, state and federal level that would infringe upon these rights. Visit: www.anjrpc.org