By Major Van Harl
Henry Repeating Arms factory tour 2015.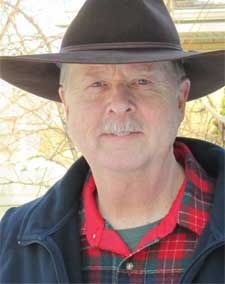 Wisconsin –-(Ammoland.com)- Two hundred miles out of Milwaukee on I-94, I was en route to the small northwest Wisconsin town of Rice Lake to visit Henry Repeating Arms.
My destination was what I later described to the Colonel as, "the adult candy factory of gun owners—Henry Wisconsin."
Henry Wisconsin is one of two plants where some of the most "beautiful" and well crafted firearms in the world are made.
As I am driving in the pouring rain I spot a roadside billboard on I-94 that caused me to immediately start chuckling to myself.
The billboard sign read "Hunt with Henry-Made in Wisconsin." I could not imagine ever seeing that billboard on a New York, Connecticut or even a New Jersey state highway.
An appointment was established with Andy Wickstrom the General Manager of Henry Repeating Arms that would allow me to visit the Henry Wisconsin plant, talk Henry firearms with Mr. Wickstrom, and be granted the opportunity to walk the production floors of the plant and see just how a Henry lever action rifle is made, start to finish.
The highway billboard of course gave me the title of this column.
The physical plant in Rice Lake that is now Henry Wisconsin had produced parts for Henry Repeating Arms ( HRA ) that were then shipped to the parent operation in New Jersey.
When that Rice Lake (a non-gun) factory went in other directions of manufacturing, Henry Repeating Arms in 2007 acquired the plant to continue producing the needed parts.
This eventually morphed into greater parts production, leading in 2014 to the manufacturing of completed rifles at Henry Wisconsin.
The steel frame 30/30 and 45/70 caliber lever action Henry rifles are made in Rice Lake Wisconsin. These Wisconsin manufactured rifles have lead to a new firearms collecting genre. The first rifles made and shipped out to the world from Wisconsin had a "W" in the serial number. Now, all firearms manufactured at Henry Wisconsin have made in "Rice Lake, WI" engraved on the long guns.
Some day your grand kids may be fighting over your bequeathed gun collection as to who will get the Henry Wisconsin rifle that grandpa took his famous twelve point buck with, back in the day.
I am an old retired cop not an engineer, so while viewing the actual manufacturing machinery was a little intimidating, it was at the same time very inspiring to observe how chunks of steel in various sizes are placed into computer driven milling machines, that pop out the precise parts needed to made hundreds of completed rifles in a day's work.
America still knows how to manufacture excellent products.
Getting my hands on some of the finished Henry rifles at the end of the Henry Wisconsin production line most assuredly reinforces that core knowledge of quality, made in the USA products. The wood to metal finish and the smoothness of the lever actions speak for themselves.
David Day of Day Arms / The Powder Horn in San Antonio, Texas, told me as a gun dealer he believes HRA has the best customer support in the firearms industry.
Mentioning this to Mr. Wickstrom during my visit he advised me that Anthony Imperato the president of Henry Repeating Arms calls that his "extreme customer support" and expects all the members of the Henry manufacturing family to do everything they can, to meet the needs of the Henry rifle owner.
HRA produces approximately 300,000 rifles a year; both center-fire and rim-fire. Their international consumption is increasing every year, with Canada and Australia leading the demand.
I did get to see the parts that will make up a new HRA rifle projected to be released in mid 2016. It will be the H014 Long Range Lever Action rifle. This new rifle will be magazine-fed, chambered in .308 win, 243 win and 223 Rem. The bolt will lock into the barrel to facilitate excellent accuracy. I will write a follow-up column on this rifle when the first production ones come off the manufacturing line at Henry Wisconsin.
Spending five years in Alaska gave me an understanding of what bad weather can do to firearms, so when one of the new All Weather Henry rifles was handed to me I immediately understood the concept. The rifle was hard chrome plated making it better resistant to rust than stainless steel.
At first glance the stock looks synthetic, but according to Mr. Wickstrom, there are no plastic stocks on lever guns at Henry. It was a darkly stained wood stock, with a highly weather resistant final coating. The All Weather rifle in 45/70 should appeal to friends and family in Canada and Alaska.
There are numerous new Henry long guns on the HRA horizon and Henry Wisconsin strives hard to keep up and maintain the Henry quality. There are no 40 hour work weeks at Henry Wisconsin, Andy Wickstrom advised me (meaning they work long hours, beyond the normal work week).
Regardless, if you want to buy a Henry rifle, go to your local Henry dealer and get your hands on one today.
Observe the quality of exceptional American manufacturing that is Henry Repeating Arms – where it is still done, right in the USA.
Major Van Harl USAF Ret.
[email protected]
About Major Van Harl USAF Ret.:Major Van E. Harl USAF Ret., a career Police Officer in the U.S. Air Force was born in Burlington, Iowa, USA, in 1955. He was the Deputy Chief of police at two Air Force Bases and the Commander of Law Enforcement Operations at another. He is a graduate of the U.S. Army Infantry School.  A retired Colorado Ranger and currently is an Auxiliary Police Officer with the Cudahy PD in Milwaukee County, WI.  His efforts now are directed at church campus safely and security training.  He believes "evil hates organization."  [email protected]