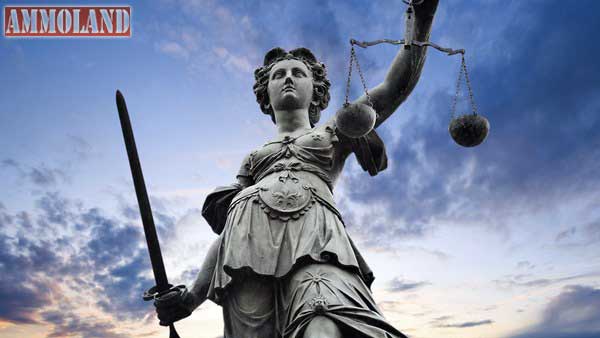 Fairfax, VA -(AmmoLand.com)- Yesterday, Dec. 22nd, Virginia Attorney General Mark Herring joined the list of politicians pandering to the anti-gun agenda of Michael Bloomberg and Hillary Clinton by arbitrarily severing concealed carry reciprocity agreements with half of the United States.
"Plain and simple, Mark Herring is putting politics above public safety," said Chris Cox, executive director of NRA's Institute for Legislative Action. "This decision is both dangerous and shameful. The Attorney General knows that permit holders are among the safest groups of citizens in the Commonwealth and the country. At a time when people are scared and desperately need the ability to defend themselves, Herring has chosen the path of making self-defense harder."

 "Those affected by this reckless political decision are law-abiding citizens – not dangerous criminals. Attorney General Herring is putting lives at risk by removing the constitutional right of law-abiding citizens to defend themselves in the Commonwealth," continued Cox. "The National Rifle Association will fight this decision in every arena possible. Further, this reaffirms our commitment to enact national right to carry reciprocity legislation in Congress."
Speaker William J. Howell was joined by leadership from the Virginia House of Delegates to admonish the Attorney General's decision.
As of February 1, 2016, concealed carry permits from the following states will no longer be recognized in Virginia; Alaska, Arizona, Arkansas, Delaware, Florida, Idaho, Indiana, Kansas, Kentucky, Louisiana, Minnesota, Mississippi, Montana, Nebraska, New Mexico, North Carolina, North Dakota, Ohio, Pennsylvania, South Carolina, South Dakota, Tennessee, Washington, Wisconsin and Wyoming.
Please contact members of Attorney General Herring's office and voice your disappointment with this overtly political maneuver. Contact information for those in Attorney General Herring's office can be found below:
Cynthia E. Hudson
(804) 786-2435
[email protected]
Kevin O'Holleran
(804) 786-5533
[email protected]
Brittany Anderson
(804) 786-3808
[email protected]
About the NRA-ILA:
Established in 1975, the Institute for Legislative Action (ILA) is the "lobbying" arm of the National Rifle Association of America. ILA is responsible for preserving the right of all law-abiding individuals in the legislative, political, and legal arenas, to purchase, possess and use firearms for legitimate purposes as guaranteed by the Second Amendment to the U.S. Constitution.
For more information, please visit: www.nra.org. Be sure to follow the NRA on Facebook at NRA on Facebook and Twitter @NRA.