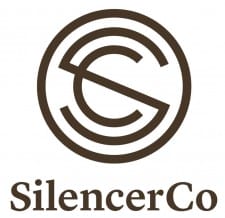 West Valley City, UT -(AmmoLand.com)- SilencerCo will be holding a live fire demonstration of the latest iteration of the Maxim 9 during the SHOT Show 2016 Industry Day at the Range at 1030 AM on Monday January 18th.
Did you see the coverage of SilencerCo's Maxim Vice launch event for the Maxim 9 and wish you could've been there? Want to see first-hand the latest design iteration of our integrally-suppressed 9mm pistol that is holsterable and hearing safe with all factory ammunition?
This is your chance to see it in action – don't miss out!
WHEN: Monday, January 18 @ 10:30 AM
WHERE: SilencerCo Exclusive Bay SR-41
WHAT: The ONLY Maxim 9 Demonstration of SHOT Show 2016
This demonstration is your only chance to see the Maxim 9 in action. Don't miss out!
We look forward to seeing you at this year's Industry Day at the Range.
About SilencerCo:
Founded in West Valley, Utah in 2008, SilencerCo started with a belief in the fundamental premise that firearms don't have to be loud and has now become the market leader in sound suppressors, muzzle devices and related products. By investing in innovation, customer service, organic manufacturing, advocacy, education and talent, SilencerCo is now focused on making firearms hearing-safe for all hunting and shooting applications, introducing products that have never been made before, and making the buying experience a better one.
For more information, please visit www.SilencerCo.com.