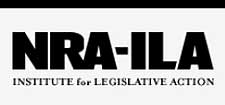 Washington, DC – -(Ammoland.com)- It is with a heavy heart that we report the passing of Espanola Jackson, lead plaintiff in the NRA supported case of Jackson v. San Francisco.
Born in Shiro, Texas, Mrs. Jackson moved to San Francisco in 1943 and dedicated her life to improving her community and fighting for the civil rights of all law-abiding citizens for over 50 years
Mrs. Jackson received an honorary doctoral degree in humanities from the Sacramento Theological Seminary in 2012, and just four years prior was recognized by the San Francisco Human Rights Commission for her hard work as a political activist and community leader.
The Jackson case was one of several prominent cases filed across the country in the wake of the landmark Supreme Court decision in District of Columbia v. Heller. As lead plaintiff, Mrs. Jackson served as the tip of the spear in challenging San Francisco's draconian locked storage mandate for handguns and its ban on the discharge of firearms. Over twenty-six state Attorney Generals took notice of the Jackson case and filed an amicus brief urging the Supreme Court to review the storage ordinance. Although the Supreme Court ultimately declined to review the case over the written dissent of Justices Thomas and Scalia, Mrs. Jackson's efforts were not in vain, as the lawsuit forced the City to amend its law to allow firearms to be discharged in self-defense and in defense of others.
Mrs. Jackson is survived by her six children, 22 grandchildren, 44 great grandchildren, and one great, great, grandchild. Should you wish to know more about this remarkable woman, visit San Francisco Bay View's website which is hosting a webpage in her honor. Memorial services will be held on Thursday, February 4, from 5:30-7:30 p.m. at Grace Tabernacle Community Church, 1121 Oakdale Ave., San Francisco, California. The following day, a homegoing service will be held at 12 noon at Providence Baptist Church, 1601 McKinnon, off Third Street.
We wish to sincerely thank Mrs. Jackson for her dedication to the fight for individual civil rights, including the fundamental right to keep and bear arms. Our thoughts and prayers are with her family. May Mrs. Jackson forever be remembered as an honorable, well-loved woman and champion of freedom.
About:
Established in 1975, the Institute for Legislative Action (ILA) is the "lobbying" arm of the National Rifle Association of America. ILA is responsible for preserving the right of all law-abiding individuals in the legislative, political, and legal arenas, to purchase, possess and use firearms for legitimate purposes as guaranteed by the Second Amendment to the U.S. Constitution. Visit: www.nra.org