Famed combat shotgun is again available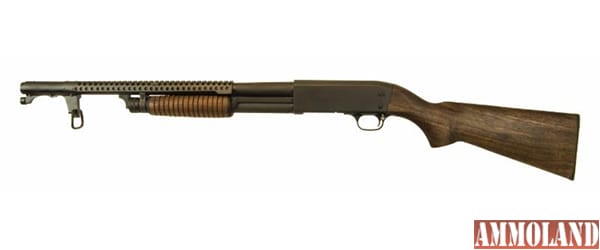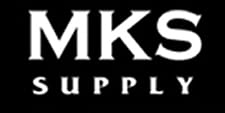 Dayton OH -(AmmoLand.com)- MKS Supply, LLC, the exclusive marketer for the latest Inland Manufacturing retro military firearm – the famed Ithaca Model 37 combat shotgun.
Manufactured by Ithaca in a joint and exclusive effort with Inland Manufacturing, the Ithaca Model 37 "trench gun" is back. This new, all-American-made combat shotgun is faithful to the original from its bead sight, Parkerized finish, oiled stock, and ventilated hand guard to its hard-to-miss bayonet lug that fits the long 1917 bayonet.
The receiver is CNC-machined from a solid block of steel and features the same military markings as the original. Also like the original, it loads and ejects through the bottom of the receiver.
Charles Brown of MKS Supply, the exclusive marketer for the Model 37 says, "For those who want a mean-looking, authentically reproduced combat shotgun, the new Ithaca/Inland Model 37 will be both fun to shoot and a good-looking, authentic combat firearm once used by our troops in Vietnam."
Specifications:
* Caliber: 12 gauge (3-inch)
* Weight: 6.7 pounds
* Barrel: 20 inches
* Finish: Parkerized
* Overall length: 38.5 inches
* Stock: American Walnut (oil finished)
* Capacity: 4+1 rounds (4 in magazine, one in chamber)
* Sight: Brass bead front
* Accessories: Military-style sling
* MSRP: $1,239
Editorial background:
Produced in small numbers during WWII, the Model 37 production stopped in 1945 but enough 37s and other brands of so-called "riot guns" had been made to satisfy civilian and law enforcement needs for years to come. The Vietnam War reignited the need for a combat shotgun and Ithaca started building Model 37s again beginning in 1962. Initially made for the Vietnamese military, the 37 proved very effective in jungle fighting and again was found to be needed by our military so subsequently models like the current Inland/Ithaca version were produced throughout the war.
The Model 37 was generally found with some elite units such as Navy SEALs and Army Green Berets. The Model 37 was especially handy for Marine Corps combat medics (Navy medics) and others in support roles on the battlefield – where quick, fight-stopping high-hit probability shots and total reliability were critical while the operator performed his primary mission task.
Out of production since 1975, the Model 37 is now back and every bit as mean-looking and effective as it was in the jungles of Vietnam, where it was effective to 75+ yards with 000, 00, and #4 buckshot, slugs and even flechette rounds (to a lesser degree). The Model 37 has proved to be a serious fight stopper in all out combat since WWII and now again is available to firearm aficionados and those wanting a piece of firearm history.
About MKS Supply, LLC:
MKS Supply insists on high quality, reliable firearms. We insist on guns that are easy to own and service. Most of all, we insist on value.
For more information, please visit www.MKSSupply.com.