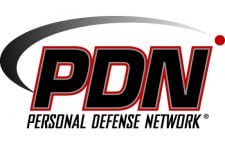 Wayzata, MN – Tuesday, February 23rd at 8:00pm-9:00pm CDT, Personal Defense Network (PDN) will host round two of #PDNLIVE in 2016.
#PDNLIVE is a live webcast where the host, Executive Director Rob Pincus and special guests give fans the opportunity to ask, and get answered, on the topic of self defense firearms training and practice.
This month's topic is round two of a free-for-all with Rob Pincus.
Fans are encouraged to email their questions to [email protected] or go to PDN's Facebook page and leave questions in the comments section. Pincus will answer as many questions and they can during the live show on February 23rd 2016.
In addition to submitting questions before the show, fans can also ask questions during the live session.
Watch live at http://www.personaldefensenetwork.com/article/live/
About Personal Defense Network
Personal Defense Network brings together the insight and training expertise of the best instructors in the industry, and has become the go-to resource for conscientious civilians, law enforcement personnel and military operators interested in defending every aspect of their lives. PDN contributors are a handpicked group, representing all facets of personal defense, so you will have the best the web has to offer, all in one destination. For more information visitwww.personaldefensenetwork.com