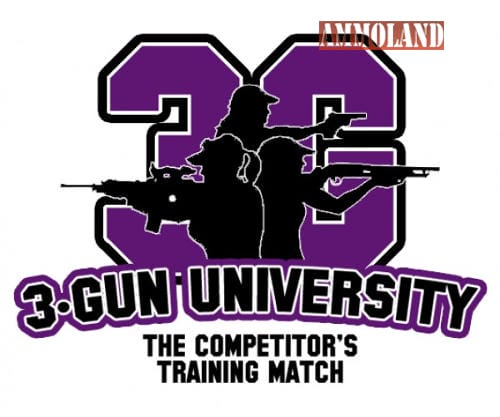 Austin, TX -(AmmoLand.com)- A Girl & A Gun Women's Shooting League (AG & AG) announced that Troy Industries will be the Presenting Sponsor of 3-Gun University.
The second annual 3-Gun University will take place May 26-29, 2016, at the NRA Whittington Center.
"We're proud to sponsor A Girl & A Gun," said Troy Marketing VP Juli Brayton. "This is a natural fit for TROY, where women hold leadership roles at every level of the company. 3-Gun University feeds the unmistakable demand for training of female shooters as they develop their skill set while building confidence. 3GU will prepare these women both physically and mentally for the challenges of 3-gun competitions."
New and experienced competitors will be participating in the sold-out event. Shooters will attend clinics on 3-gun techniques, learn to navigate natural terrain, run stages with dry-fire training, make mental preparations, plan reloads, and discuss their specific questions and needs with a coach before running the stage for a score. Match Director Denise Johnson will create a fun and challenging event that will take competitors through 4 stages, 2 side matches, and 1 stage they can take a mulligan to improve their overall score. All participants are given opportunities to hone their skills for success for the prize table, but more importantly long-term participation in the sport.
Julianna Crowder, Founder of AG & AG, says that the organization is responding to the demand for female-only opportunities where competitors can advance their skills.
"In addition to the education and match experience, we will also have our signature AG & AG events to strengthen the sisterhood of women athletes, motivate them, and continue to build a strong female presence in the world of competitive shooting sports," said Crowder.
About Troy Industries:
Established in 2003 and based in West Springfield, MA, TROY designs, manufactures and markets reliable, innovative, advanced small arms components, accessories and weapons for professional, duty and civilian use. Our American-made, technologically advanced, and professionally constructed products set the industry standard for quality and durability. TROY products are BattleReady and designed to perform flawlessly under intense conditions. We are honored to have the trust and support of discerning shooters, Special Ops, Law Enforcement and military personnel worldwide.
For more information, visit: www.troyind.com.
About A Girl & A Gun:
A Girl & A Gun Women's Shooting League (AG & AG) is a club by women shooters for women shooters. The league breaks barriers for women and girls in pistol, rifle, and shotgun sports by welcoming beginners to learn the basics of safe and accurate shooting and providing experienced shooters with advanced-level opportunities. AG & AG's girl-friendly events have been successful stepping stones for thousands of women into shooting sports and fostered their love of shooting with caring and qualified instructors to coach them.
For more information, visit: www.agirlandagun.org.