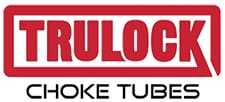 Whigham, GA -(AmmoLand.com)- Finding the best load for your turkey gun can be a long and somewhat random process.
Individual shotguns – even good shotguns – don't shoot all brands and loads exactly the same. Most serious turkey hunters try a number of different loads, experimenting to see what works best in their particular shotgun.
But what if this process weren't so random or so full of guesswork?
What if you could instantly re-design your favorite turkey gun so that it was tuned to shoot a specific high-quality load to produce dense, uniform patterns and so that individual pellets had more downrange energy?
Trulock Choke Tubes decided to do just that for you by designing a choke tube to get maximum performance from a specific turkey load, the Winchester Longbeard XR line. Trulock has spent years refining the choke tubes they make in order to produce consistent and superior results in the field. Now they are taking the process even further with the Trulock Winchester XR Choke Tube.
Trulock began to study how Winchester's popular Longbeard XR turkey loads actually performed in different turkey choke configurations. They made adjustments in the choke tube design, refining it over time until they achieved the best possible performance from the Longbeard XR shotshells.
And they designed a different model of the Longbeard XR Choke Tube for each load and shot size in the Longbeard XR line of shells.
Company founder and owner George Trulock said, "If you shoot different shot sizes through the same choke you could see a big difference in the pattern for each size. That's why we decided to make each choke model specific to the Longbeard XR™ 's #4, #5 and #6 shot, and to tell you the truth, the results were quite impressive."
They ended up with a line of choke tubes that delivers 10 percent greater penetration over standard loads and chokes beyond 50 yards, and twice the number of pellets in a 10-inch circle out to 60 yards.
These choke tubes take the guesswork out of figuring out how to get the best pattern out of your turkey gun.
Experienced turkey hunters know that on any successful turkey hunt, you can burn up a lot of luck fast. But now, when the moment of truth arrives and you pull the trigger, you don't need luck. You need Trulock.
This season, consider taking the guesswork out of your patterns with a Trulock Longbeard XR Choke tube – doing so is essentially risk-free, because Trulock Choke Tubes have the best warranty in the business: if you're not satisfied, you can have the choke replaced or you can opt for a full refund within 60 days of purchase. And Trulock guarantees their products for life.
For more information on the Trulock Longbeard XR Choke Tube line and a wealth of information on choke tubes and shotgun patterning, check out https://trulockchokes.com/turkey_hunting.
About Trulock Chokes:
The staff at Trulock Chokes prides itself on providing excellent service and an excellent line of products. In the event you are not completely satisfied with your purchase you can return it for a refund or exchange within 60 days from the date of purchase – with other firms, the moment you open it, you own it.
For more information, please visit www.TrulockChokes.com.