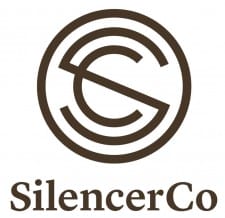 West Valley City, UT -(AmmoLand.com)- Check out how the Radius performs deep in the heart of Texas for a night of hog hunting with thermal vision.
The Radius is a rail mounted rangefinder capable of ranging out to a mile on a reflective target and attaching to a Picatinny rail in any orientation. When we first decided to create our own rail mounted rangefinder, we wanted something that would allow us to range out to incredible distances reliably without having to come off of the gun and without breaking the bank – and that's exactly what we're delivering.
Additional features of the Radius include a user configurable display, continuous ranging for 12 hours with (2) CR123 batteries, and resistance to even extreme elements.
Find a dealer near you.
The Radius is also available at a discount to the brave men and women who serve. To find out more about SilencerCo's SPEQ (Service Proven Equipment) Program and make a purchase, contact B&H Police Supply.
B&H Police Supply
(321) 890-1731
[email protected]
About SilencerCo:
Founded in West Valley, Utah in 2008, SilencerCo started with a belief in the fundamental premise that firearms don't have to be loud and has now become the market leader in sound suppressors, muzzle devices, and related products. By investing in innovation, customer service, organic manufacturing, advocacy, education, and talent, SilencerCo is focused on making firearms hearing-safe for all hunting and shooting applications, introducing products that have never been made before, and making the buying experience a better one.
For more information, please visit www.SilencerCo.com.