By Dean Weingarten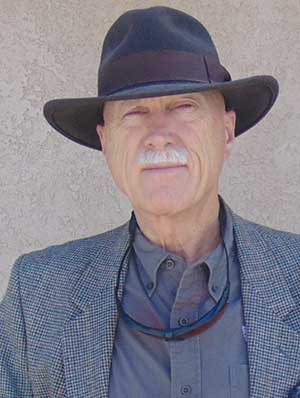 Arizona – -(Ammoland.com)- The popular gunshop NOVA Armory opened in Arlington, VA on March 26th.  The store was filled with customers, in spite of opposition from a small group of anti-rights activists.  The bullying activists were joined with several members of the local government who attempted to force the gunshop to close.  One landlord had already broken a lease under pressure from the local disarmists.  NOVA had warned the politicians that they would sue if the harrassment continued.  From NOVA Armory:
March 4, 2016, ARLINGTON, VA — The gun shop planning to open in Arlington, Virginia this month has responded to a letter local politicians sent to its landlord. In response, NOVA Armory has issued report cards with failing grades for each of the seven elected officials who signed the letter to the landlord. Additionally, NOVA Armory warned the politicians and the local anti-Second Amendment activists they could find themselves in court if the gun shop fails to open.

On March 2, NOVA Armory's landlord received the letter signed by various Virginia office-holders representing Arlington. They were Senator Barbara Favola, Senator Janet Howell, Senator Adam Ebbin, Delegate Patrick Hope, Delegate Alfonso Lopez, Delegate Richard Sullivan, and Delegate Mark Levine. 

"The authors released the letter publicly on the official letterhead of the Virginia legislature, yet their letter contained a typo, it confused our gun shop with an unrelated business, and it relied on numerous false premises," explained NOVA Armory's owner-in training, Lauren Pratte. "When I see such a poorly written letter in the business world, I take my business elsewhere," Pratte continued. "Unfortunately tax payers don't have that choice, and we must suffer under this sort of incompetence." 

In the letter, printed on official letterhead of the General Assembly of the Commonwealth of Virginia, the politicians said they "strongly urge" the landlord to cancel the lease with NOVA Armory. The letter made its arguments by claiming a disconnect between the "nature" of NOVA's business with the "character" of the neighborhood. The letter also suggested NOVA Armory would give rise to a "black market" and "drug dealing" because of its accessibility to residents of the District of Columbia. 

"These wild statements sound like what some call dog whistle politics. If these politicians are in the market for dog whistles, they need to know we don't deal in that garbage," said Pratte. 

Several authors of the letter attended a private meeting for residents of Lyon Park on February 27. A person who attended that meeting alleged that Arlington County Police Chief Jay Farr said the presence of a gun shop does not increase crime. 
NOVA Armory makes no secret of the fact it intends to sell firearms to residents of any state in compliance with the law. Pratte believes these legislators, however, fail to understand how firearms are transferred. To buy a gun, a Virginia resident must present two valid forms of identification and undergo a background check not just in one database, but in a total of 5 state and federal databases. The process is explained on the Virginia State Police's website for the Virginia Firearms Transaction Program: 

National and state databases are accessed simultaneously at the time of transaction. Four are maintained by the Virginia Department of State Police, accessible by the Virginia Criminal Information Network (VCIN): Virginia's wanted and missing persons files and protective orders, Virginia's criminalhistory record files, and Virginia's database of adjudications of legal incompetence and incapacity, involuntary commitments to mental institutions for inpatient or outpatient treatment. 

The fifth database accessed during this check is the National Instant Criminal Background Check System (NICS) which searches the National Crime Information Center (NCIC) consisting of the Wanted Persons File, Protection Order File, Interstate Identification Index (III), Deported Felons File, US Secret Service Protective File, Foreign Fugitive File, Bureau of Alcohol, Tobacco, and Firearms' Violent Felon File, and NICS indexes: Illegal/Unlawful Aliens File, Mental Defectives/Commitments File, Dishonorable Discharges, Citizenship Renunciants, Controlled Substance Abuse File and Denied Persons File. 

For non-Virginia customers, such as DC residents, NOVA Armory would be required to transfer the gun to a registered gun dealer in DC, which is a time-consuming and expensive process. Unlike Virginia residents, DC residents must also register their firearms with the Metropolitan Police Department. Until recently DC residents were subject to additional scrutiny, but the courts have gradually ruled such acts to be unconstitutional. 

In the letter addressed to NOVA's landlord, the seven Arlington politicians never mentioned the US Constitution. The letter also failed to mention how Virginia law preempts local governments from regulating firearms. Yet anti-Second Amendment activists are demanding that legal firearms businesses should be treated differently. They're demanding advance notice of any business permit for a gun shop so they can use political pressure to prevent such businesses from opening its doors. 

Pratte said our lawyers are closely monitoring the conduct of the seven politicians. "We've given up on fact- checking all their false statements," Pratte said, "Instead we've told our lawyers to concentrate on any actions in which we are deprived of our civil liberties by these so-called public servants—they'll regret any abuse of their authority."

Besides concerns with civil rights, Pratte said their team of attorneys are keeping a watchful eye on local officials and local activists who are trying to harm the business, particularly the relationship between NOVA Armory and its landlord. "As if infringing on my Second Amendment rights is not bad enough, the actions of these local crazies against our business is approaching the level of "tortious interference." Pratte said she and the landlord have received threats, including calls for a boycott of unrelated business tenants of the landlord. Pratte explained how the culprits could find themselves libel for any injury she or the landlord suffers, "If you've posted on Facebook, agitated people on the local community's online forum, made harassing phone calls, or sent angry emails designed to interfere with our business relationship with our landlord, you are on my attorneys' list. So if you don't see NOVA Armory open for business, you better worry about seeing us in court." 

Before filing any lawsuits, NOVA Armory has issued reports cards grading the performance of the seven politicians who wrote the public letter to their landlord. 

For Senator Barbara Favola, Senator Janet Howell, Senator Adam Ebbin, Delegate Patrick Hope, Delegate Alfonso Lopez, Delegate Richard Sullivan, and Delegate Mark Levine, NOVA Armory has graded their performance as follows:

Knowledge of the Law F
— for their ignorance of firearms regulations and civil rights. 

Leadership F— for pandering to the unfounded fears of their constituents.

Saving Tax Dollars F

— for exploiting their public office for political gain.

Support for Small Business F

– for bullying NOVA Armory, its landlord, and unrelated businesses.

Honesty F

– for misleading the public.

In explaining the failing marks, Pratte said "They don't get it. We value our liberty over one person's likes or dislikes. We don't have civil likes. We have civil rights. The problem is that some people don't take liberty seriously. Our critics may have thought they were just taking the proverbial shot across our bow. They need to understand that we don't scare easily, and we will not accept any attempts by the Arlington politicians to restrict, or deny, Arlington residents their second amendment rights." 

NOVA Armory plans to open for business in March 2016, at 2300 N. Pershing Dr, Suite 2B, Arlington, Virginia. Pratte said NOVA Armory would deliver the report cards to each individual politician. She would not comment whether they would need to be returned with a parent's signature.
Lauren Pratte, Age 16, & owner (in Training) with her 1939 Coach Shotgun

Authorized for Publication: Dennis Pratte (father)
NOVA Armory has followed through with its warning to the bullying activists and Virginia politicians.  They have filed a lawsuit.  From patch.com:
The gun store is alleging that the residents and elected officials named in the suit have conspired to destroy the business and have unrelentingly harassed the owner and landlord, and plan to continue to do so.

"Death threats were made by mail to a sixteen year-old girl, herself Plaintiff's employee and the daughter of Plaintiff's business manager," the suit states. "Their personal telephones were made the instruments of attack, and private home addresses made public through newspaper distribution. Plaintiff's employees grew fearful and apprehensive due to the violent and vitriolic nature of the defendants' threats and rhetoric."

The suit was filed by Daniel Hawes, who is the attorney for NOVA Armory operator Broadstone Security.

The lawsuit asks for $2.1 million in lost revenue and damages.
NOVA Armory has the support of the Arlington Chamber of Commerce.
Definition of  disarmist
©2016 by Dean Weingarten: Permission to share is granted when this notice is included.
About Dean Weingarten;
Dean Weingarten has been a peace officer, a military officer, was on the University of Wisconsin Pistol Team for four years, and was first certified to teach firearms safety in 1973. He taught the Arizona concealed carry course for fifteen years until the goal of constitutional carry was attained. He has degrees in meteorology and mining engineering, and recently retired from the Department of Defense after a 30 year career in Army Research, Development, Testing, and Evaluation.