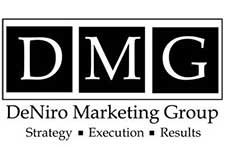 USA –-(Ammoland.com)- You probably have heard the bad news that Governor Jerry Brown signed more anti-2nd Amendment firearms laws to take effect in "Commiefornia" and that these laws included an elimination of almost all semi-auto rifles with detachable magazines.
Even before these new laws and regulations take effect, people currently have more firearms freedom, in regard to what they can own, in: Italy, Slovenia, Ukraine (with the exception of handguns), Poland, Germany, Canada (with the exception of some small handguns), Holland, Belgium, Switzerland, Czech Republic, New Zealand, as well as other countries, than citizens of California do.
The answer for those still living behind enemy lines may be the Lever Release Rifle from Southern Gun Company in England. Since semi-auto centerfire rifles are not legal to own in England, the folks at this company have developed what I call "sort of Semi-auto" which are available in calibers 9mm, .45, and .223.
The way these AR-15 type rifles work is that every time you pull the trigger, a round is fired and the shell is ejected but then the bolt is held open even with a loaded magazine.
You then press your bolt catch release and another round is loaded and you are ready to fire again. It's not technically semi-auto by our regulation definitions either and may be a legal alternative for gun owners in California (New York state too). I imagine that if a modification kit were available, it would be a quick fix for exiting AR-15 type rifles. Other MSR models could be pursued as well.
Possibly, the good folks at Southern Gun Company can license a U.S. manufacturer to make these. The differences between a California variant Lever Release Rifle and an English Lever Release Rifle is that the English don't have a "high-capacity" magazine ban and can own standard capacity magazines but the California model should be able to have a standard magazine release as this is not technically a semi-auto.
I've been to England on firearms & defense industry business and there is a small but strong gun culture there. Southern Gun Company is a perfect example of it and I applaud them for their efforts and creativity. You can reach Southern Gun Company through their website and they have a nice video demo here:
About Vincent DeNiro
With a nine-page resume, Vincent DeNiro has more than 33 years of experience working in the firearm and defense industries, at the management and executive levels, for some of the largest companies in the areas of marketing, advertising, business development, import, export, product development/management as well as having top industry sales. He has also been credited with leading the defeat of the first city "assault weapons" ban in the U.S. back in 1989, has worked in the film industry as a theatrical armorer since 1991, is a former deputy sheriff, a 1992 Eastern USA Martial Arts Hall of Fame inductee, was the Editor-In-Chief of Prepper & Shooter Magazine, and has been shooting and gun collecting since 1974. He can be reached through his website at DeNiroMarketingGroup.com .