by Col Ben Findley*
Col Ben Findley takes the Taurus Curve .380 Pistol out for a function review & everyday carry test.

USA -(AmmoLand.com)- "The gun you wear" is the slogan that Taurus uses to describe their recent form-fitting concealed carry (CC) pistol.
It is called the "Curve" and it is a body-contoured .380 ACP Double-Action-Only (DAO) pistol with some grip and shape changes that make it comfortable to wear and handy for concealed carry. Its claims for the approximate 10 ounce gun are that it is "print-free" and comfortable in any position on the body.
Taurus Curve .380 Pistol
The gun has rounded edges on all corners and the grip is bowed or curved to the right, so it will conform to the hip and waist and match the body shape of a right-handed shooter.
The intent is to make it more comfortable to carry, so folks will actually carry it.
The Curve is small, lightweight, DAO, U.S. made, and about the size of a smart cell phone. Taurus is marketing it as a revolutionary design with nice built-in and standard features for concealed carry.
So, do you think it works and is the Taurus Curve worthy of everyday concealed carry? Will the mag fit securely in the mag well and feed rounds adequately, since it is so curved to the right side? Do the built-in laser sights and light work easily and well? What about having no slide lock lever and no mag release button? So what if there is not a speed reload capability? Does it have a restrike capability, if you have a dud primer or no round in the chamber?
I bought myself a Taurus Curve .380 Pistol to learn some answers to these questions and want to give you my honest review. They have not paid me nor influenced my writing, so what follows are my true opinions. I want to share its specifications, features, pros and cons, my opinions, and some of my students' feedback about it, after field testing it.
I asked some of my students to give me their opinions after shooting it, to supplement my opinions.
Here are the specifications for the Taurus Curve:
TAURUS CURVE SPECIFICATIONS:
| | |
| --- | --- |
| | |
| | |
| | |
| | |
| | |
| | |
| | |
| | |
| | |
| | Cross-Hair Bore Axis; Three Lines Cross on Slide; No Sights |
| | |
| | Slide: Carbon Steel; Barrel: Stainless Steel |
| | |
| | Polymer with Metallic Subframe; Curved Grip |
| | Loaded Chamber Indicator; Taurus Security System |
| | |
| | Integrated Side Belt Clip |
| | Integrated LaserLyte System: Light and Laser combination |
| | Locked Breech to minimize recoil |
| | |
| | |
| | |
OPINIONS – STUDENTS & AUTHOR
Taurus Curve .380 Pistol PROS:
(1) Small & Compact: Only 5.18 inches long and .88 inch wide across the grip
(2) Lightweight: Only 10.2 ounces weight unloaded (slide is carbon steel; barrel is stainless steel)
(3) Light & Laser sights combined: Integrated into gun as standard equipment (does not stickout from gun's shape); 3 Modes: Laser and light, light only, laser only (after 6 minutes unit automatically turns off)
(4) Very Concealable: Small & narrow frame for deep concealability; all edges rounded; narrow width
(5) Built-in Clip on gun frame: Standard holster substitute if preferred; clips to belt, pants, pocket (Pro & Con)
(6) Contours to body of right-handed shooter (comfortable with no sharp edges at all)
(7) Accurate up close to within 8-10 feet
(8) Detachable Trigger Guard with built-in lanyard; nice for pocket/belt carry that is fast & easy to deploy; helps minimize negligent discharge
(9) 3 Modes for Light and Laser: Can hold switch down for about 8 seconds to use just laser, just light, or both concurrently
(10) Moderate price for included features
Taurus Curve .380 Pistol CONS:
(1) Very Long and hard trigger press (as with some other double-actions) in Double Action Only
(2) No External Iron Sights, but designed for close quarters, up-close combat, probably not using your sights
(3) Grip was small and bottom pinky finger (bottom two fingers for some) dangled beyond magazine
(4) As of now, model only designed for right-handed shooters (a left-handed model will probably follow)
(5) Capacity of only 6 rounds
(6) Magazine removed by pinch and pull method: difficult for several (one lady with arthritis could not remove the mag); no traditional mag release button, but mag disconnect; no slide lock lever
(7) Light and Laser combination button activation takes practice for trigger finger to smoothly & quickly swipe
(8) Practice required to quickly remove & replace Takedown Pin for field stripping
(9) Pocket carry with built-in Clip on frame does not require holster use, which may not protect trigger, may not orient and position gun best for quick access, and may not help retention and security (Pro & Con)
(10) For several personal preferences, adjusting to no slide lock lever and no mag release button was challenging
Range Test Of The Curve by Taurus
I recognize that small carry and backup guns are designed to be used for up-close and personal self defense. Mostly point and shoot without use of the sights. So, I chose to shoot the Curve at only close distances of 3 to 10 feet. After cleaning the Taurus Curve pistol, I went to the range to shoot it.
I clean and lube all new guns thoroughly before firing them for the first time.
When breaking this gun down for cleaning, I found it very time consuming and difficult for the first 3 times I tried. Now remember I am not a mechanical wizard. I found the takedown pin was very tedious to remove and to replace, especially without scratching the frame and I used only a plastic dowel. So, be certain to place a plastic dowel or paperclip under the round pin surface in the recessed groove in the slide; then lift and remove the pin completely from the frame. As my learning curve improved, it was very easy to handle the pin and get it in place. Also, regularly check to make certain the barrel and spring do not get out of proper alignment when inserting and removing the pin.
---
Taurus Curve .380 Pistol Take Down and Reassembly Bonus Video
---
I took the ammo I had available, which was Blazer Brass .380 ACP ammo, 95 grain FMJ, only about 100 rounds. The first few times I shot the new gun, I had some malfunctions, failures to eject and failures to fire. I believe adjusting my grip to this very small pistol was the problem. I had NO failures to feed, which I expected because of the curvature of the frame exterior which houses the magazine. However, the straight magazine inside the curved base did not cause any failures to feed. The mag fit securely in the mag well and fed rounds fine, even with it being curved to the right side. After shooting about 25 rounds and getting accustom to adjusting my grip with my two fingers sometimes dangling below the mag, I then had no malfunctions or stoppages at all with the remaining 75 rounds.
For this aging codger with blooming cataracts, I was impressed with the ease and accuracy of rapid fire hits. My first 5-6 shots rapid fire out of the gun up close at 3 feet, 6 feet, and 9 feet were decent hits for this up-close instinctive shooting (after some practice shots and grip adjustment.) I found that my up-close shots at 3 feet and 6 feet were better hits than my longer-distance shots.
Be certain to follow the Instructions Manual that says to aim your Curve pistol properly: "The point of aim is at the bottom of the 'bull's eye'."
So I learned that means to have your sight picture well BELOW the bullseye to about 3-4 inches lower for better hits. I usually prefer a center-mass hold or sight picture and most of my guns are manufactured that way, but not the Curve. Of course, for each gun and/or model and manufacturer that will vary, so get to know your particular gun. I was pleasantly surprised that the recoil was very manageable, the slide was easy to rack, and that all my hits were on the 9-inch paper plate, after I adjusted my sight picture and grip, at 9 feet distance and less.
Again, remember that this gun will primarily be used for up-close point shooting, mostly without using the sights and aiming.
The trigger press was very long, but smooth, and hard for this guy use to single-action 1911s. I measured the trigger with my Lyman Trigger Gauge and over 10 trials it averaged about 6 pounds. The reset was longer than I am use to, but acceptable. I was glad the slide locked open when the mag was empty. Since there is no external slide lock lever, you have to pull back the slide after reloading to release it and allow the next round to go into the chamber.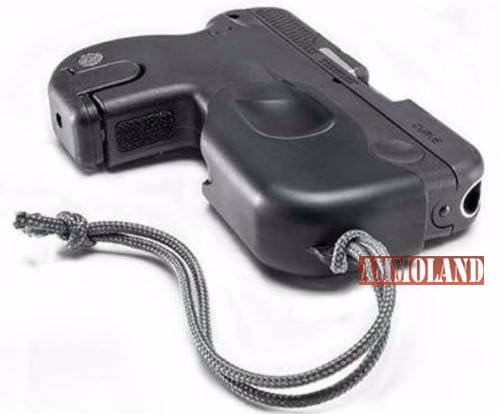 Taurus Curve .380 Pistol Conclusions
I believe this handgun should be considered as a Backup Gun (BUG) for very close encounters and I do recommend it for your personal consideration as a BUG. The Curve would be a very concealable BUG, although my preference is for a 9mm caliber, rather than the .380 ammo, even for a BUG. I do, however, recognize that shot placement is very important, as well as caliber consideration, comfort, and easy concealability.
My students and I were impressed with the Curve pistol's accuracy for a little short-barreled, lightweight .380 gun, especially for extremely close-up targets. It was fun for us to shoot, after we became use to the grip and features. I found I had to grip the gun very firmly for better accuracy, more so than usual for me, and to get familiar with adjusting my grip with my fingers dangling past the end of the mag. The need for the addition of an extended magazine floorplate is very obvious to prevent fingers dangling and this would make extended shooting sessions far more comfortable and enjoyable. But, perhaps with a concealability trade-off.
For a lightweight pistol, the recoil was not as harsh as I expected, primarily due to its design with a low bore axis, locked breech, and dual springs.
I did not feel comfortable using the lanyard with the detachable trigger guard; maybe with more practice.
I shot the ammo I had available which, again, was only 100 cartridges of Blazer Brass .380 FMJ, 95 grain. Best to fire at least 300-500 rounds through any new handgun to ensure reliability and familiarity. The recoil was very manageable for this 10.2 ounce, ultra small, and very concealable pistol. Of course, it is not designed to be a competition pistol nor for mid to long-distance accuracy, without iron sights.
Some students (left-handed shooters) commented that it curved the wrong way for them, so hope the left-hand model will follow. As of now, one is not produced. Also, manipulating the LaserLyte button also gave some testers concerns. They had to press forward for about 8 seconds to activate or change mode of the light-laser function, which can seem like eternity in a gunfight. Sometimes, racking the slide turned the light/laser off or on, so a standard grip switch might help, as well as practice.
With the intent of eliminating the need for a holster, the Belt Clip on the frame and the trigger guard do that if you attach the trigger guard lanyard to your belt. So, you can either clip the gun inside your pants or just drop it into a pocket and with a quick and firm pull on the lanyard, the trigger guard comes off and the gun is ready. But it does take some practice to safely and properly do this with the lanyard. (Warning: Exposed Trigger) Be careful and practice with an unloaded gun!
Safety First Always!
Bottom line: The Curve is an interesting backup gun with several nice features for you to consider for your personal protection for closeup encounters. I recommend it as a BUG.
Continued Success!
Contact:
Taurus International Manufacturing, Inc.
Miami, FL 33014
305-624-1115; 800-327-3776
www.Taurususa.com
**Photos by author and manufacturer.
* This personal opinion article is meant for general information & educational purposes only and the author strongly recommends that you seek counsel from an attorney for legal advice and your own personal certified weapons trainer for proper guidance about shooting & using YOUR firearms, self-defense and concealed carry. It should not be relied upon as accurate for all shooters & the author assumes no responsibility for anyone's use of the information and shall not be liable for any improper or incorrect use of the information or any damages or injuries incurred whatsoever.

© 2016 Col Benjamin Findley. All Rights Reserved. This article may not be reprinted or reproduced in whole or in part by mechanical means, photocopying, electronic reproduction, scanning, or any other means without prior written permission. For copyright information, contact Col Ben Findley at [email protected]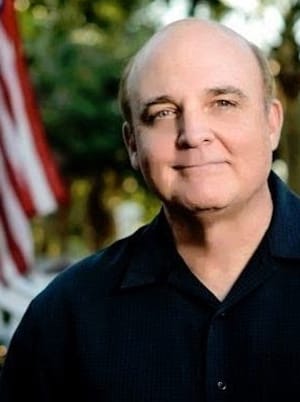 About Ben Findley:
"Col Ben" is retired with 30 years service in the U.S. Air Force, with joint services Special Ops duty and training, and is Air Force qualified as "Expert" in small arms. Ben is an experienced NRA-Certified Pistol Instructor, NRA Range Safety Officer, and FL Concealed Carry License Instructor.
Ben recently wrote the book "Concealed Carry and Handgun Essentials for Personal Protection" with 57 comprehensive Chapters about concealed carry and handgun principles, techniques, and tips for both experienced and new shooters.
His reference book is endorsed by several organizations and is available on his website at www.FloridaHandgunsTraining.com. Contact him at [email protected]