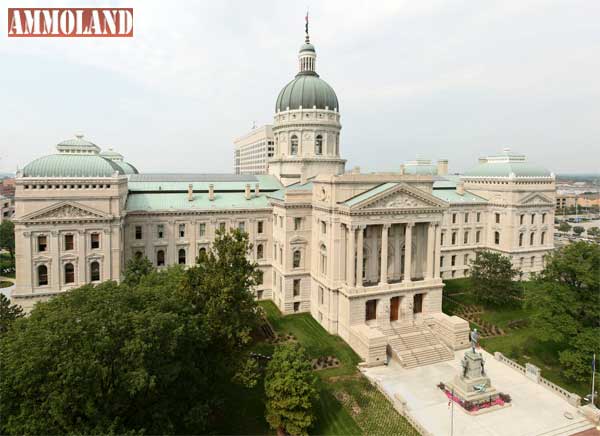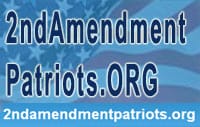 Indiana -(AmmoLand.com)- As we are closing in on the next Indiana General Assembly for 2017 bill requests are now being submitted.
This will be the long session because it's a budget year. Typically there are more bills filed during this cycle.
It would be difficult at this time to make any clear predictions on what to expect, but there has been a few news reports about some measures concerning firearms. For example the mayor of Bloomington seems to want to repeal the preemption law I authored in 2011 that prevents cities and towns from regulating firearms like they did in the past, http://indianapublicmedia.org/news/mayor-hamilton-nyt-oped-at-wits-guns-102550/. Before that became law it was an absolute nightmare for legitimate gun owners to know what thousands of individual gun laws existed in Indiana that could make them a criminal for exercising their Second Amendment.
Speaking of that, you can read here that the city of Evansville has lost another attempt to dismiss a lawsuit for violating that very law that gun owners now have in Indiana. http://www.courierpress.com/story/news/local/2016/08/10/evansville-loses-latest-attempt-end-gun-owner-lawsuit/88532702/.
I hope that those who like their gun rights here in Indiana will take some time to follow developments that will impact those rights. Keep in mind that legislators who take a stand to protect the Second Amendment become targets by groups and media that hope the day will come when there will no longer be private gun ownership.
Now we have another devious approach by the Obama administration to tighten the choke on the Second Amendment by defining gunsmithing as, "manufacturing", https://www.ammoland.com/2016/08/obama-hits-gunsmiths-costly-registration-requirements/#axzz4H1zZi2RN. The Department of Justice Bureau of Alcohol, Tobacco, Firearms and Explosives document clearly defines the terms manufacture and dealer/gunsmith.
I have been looking at what we can do in Indiana concerning this outrageous foolishness. I don't know right now how limited the stakes are in this matter. The first thought that came to my mind is that this concept is directed at firearms for a specific and deliberate reason. We don't apply this to other commercial entities such as car dealerships that sell cars and repair them or body shops that replaces bent fenders. We don't consider a fix it shop or a person who repairs appliances a manufacturing business.
The war on gun rights will never go away, only those on both sides of the fight. I hope that we will always have more citizens on the side of our constitution than those who oppose it.
Our next 2nd Amendment Patriots meeting will be August 27th. I hope you will join us.
Jim and Margie
2nd Amendment Patriots
STAY UNITED
www.2ndamendmentpatriots.org
About Second Amendment Patriots:
The Second Amendment Patriots are a local group of Indiana citizens dedicated to preserving the rights, freedoms, and civil liberties of every American by educating the American public of the founding and history of this country and its founding fathers by explaining the role, functions and purpose of the U.S. Government; and by teaching the need and importance of an armed American public, in order to allow for a more prosperous and respectful country consisting of American citizens with a pledge of allegiance to their country and who will at the same time, voice their demand to take back the present overwhelming power of the U.S. Government and deliver it into the hands of the people to which it belongs.
For more information, visit: www.2ndAmendmentPatriots.org.