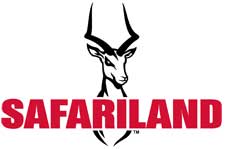 ONTARIO, Calif. –-(Ammoland.com)- Safariland congratulates Team Safariland members Julie Golob and Rob Leatham for triumphing at the 2016 USPSA Back-to-Back Production and Carry Optics National Championships held in Barry, Ill. from August 11-14. Following these competitions, Golob is impressively the first and only woman to win a national title in all seven USPSA divisions, and Leatham is remarkably a 28-time USPSA National Champion.
Powering through to compete while feeling under the weather, Golob placed fourth in the Female Category at the 2016 USPSA Production National Championships. She also claimed her 15th USPSA Ladies National Title at the Carry Optics National Championships. Golob's final tally was 1158.5395 match points with 75.485 percent.
"I pushed for every point and shot penalty free the entire match," said Golob. "This is such a personal victory! Using the top gear, I achieved top honors in a sport I fell in love with as a kid."
Rob Leatham continued Team Safariland's winning streak, finishing first in the Senior Category of both the Carry Optics and Production National Championships, shooting a 92 percentile Master score. He placed 11th overall in the Production Division out of 369 competitors and fourth out of 75 in the Carry Optics Division.
"This is the first year I qualified to compete in the Senior Category of USPSA, and I have won every Senior National Championship this year," said Leatham. "Competing with the best available gear, I look forward to the two upcoming USPSA Nationals in October."
Golob competed using the Safariland ELS system with a 5198 Holster and 771 and 773 magazine pouches for her Federal Premium 147gr. Leatham used Safariland 771 pouches with 5198 Holster and USPSA Kit.
Team Safariland members are an integral part of the company's product development process by regularly testing Safariland materials and products to ensure its equipment meets the rigorous demands of its users. This collaboration supports the best performance possible for law enforcement and military in the field and Team Safariland at competitions.
For more information about Team Safariland and Safariland equipment, please visit www.safariland.com and follow Safariland on Facebook, Instagram and Twitter.
About Safariland
Established in 1964, Safariland has earned worldwide renown and a leadership position in the industry for its technologically advanced holsters and other gear to the law enforcement, military, concealment and competitive sporting markets. Safariland holsters, belts and accessories provide users with high-quality tools to perform their jobs safely and effectively. Safariland is credited for developing the first Level III retention holster for the uniformed duty market. With a reputation for INNOVATION NOT IMITATION, the Safariland brand continues its position as the worldwide leader in retention holsters. Safariland is a part of The Safariland Group family of brands. For more information, visit www.safariland.com/dutygear.
About The Safariland Group
The Safariland Group is a leading global provider of a broad range of safety and survivability products designed for the public safety, military, professional and outdoor markets. The Safariland Group offers a number of recognized brand names in these markets including Safariland, Med-Eng, ABA, Second Chance, VIEVU, Mustang Survival, Bianchi, Break Free, Protech Tactical, Defense Technology, Hatch, Monadnock, Identicator and NIK. The Safariland Group's mission, "Together, We Save Lives", is inherent in the lifesaving and protective products it delivers. The Safariland Group is headquartered in Jacksonville, Florida.
The Safariland Group is a trade name of Safariland, LLC.