By Alan Korwin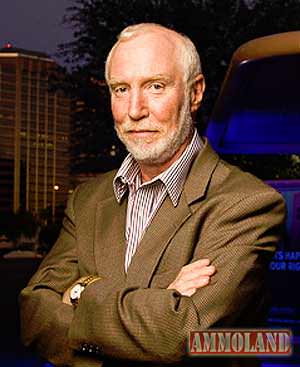 Arizona –  Bureaucrats assume new roles, now testing waters for future administration?
Why use Congress when infringement works without representation?
Abuses skyrocket, but armed public remains quiescent
1. Target: Gunsmiths (in theory at least), according to new "rules" put in place without Congress or public representation or approval, can't operate without international defense materiel qualifications and excessive fees and paperwork. This could force most of them out of business, into bankruptcy or into felony violation of the new "law" (actually, AECA and ITAR import/export regulations, even if you are a strictly domestic operation).
Very clever attack on the part of the current administration — it's another Hussein-Obama executive order.
2. A crucial gunpowder component (nitrocellulose, needed for smokeless powder which has been the key ingredient in what's commonly but inaccurately called gunpowder for decades) has been deemed an explosive by BATFE decree without notice or rationale. This virtually eliminates its transportation or storage by traditional means, by powder manufacturers and others in the manufacturing and distribution chain. Industry experts are (foolishly in my opinion) seeking a delay in implementation of the surprise ruling, instead of the identification of the people who invented this outrageous travesty, and demanding their ouster, with punishment, along with their superiors who facilitated this gross constitutional infringement.
This sort of deliberate malfeasance should not go unpunished. Who gave the order? Who do these people think they are?
3. A medical marijuana CARD ( not use) is now Second Amendment disqualification, according to a decision of the uber-liberal federal 9th Circuit Court of Appeals. In a case with no parallels, a woman who obtained the card to show support for the medical-marijuana movement — but who doesn't use pot — has been disqualified from her constitutional rights, for possession of the plastic card.
Wherever you may stand on the drug issue, even the statute itself requires drug use, not government permission-slip possession. In its decision, this Court introduced the idea that you might not be sufficiently mentally OK at times to bear arms, so summarily removing your rights is totally is fine.
Whether this applies to beer, over-the-counter medicine that might cause drowsiness and any other mental evaluations was not addressed, but surely can't be far behind in the minds of those who can come up with a decision like this, would seek any means to control the public.
I have said for years:
1- Federal government lacks any legitimate delegated constitutional power to control vegetables (which describes cannabis). The power they assert here is usurped. They could attempt to gain the power legally, but haven't, understanding they might not succeed and the failed attempt would demonstrate they have no authority in the field.
2- Federal government lacks any legitimate delegated constitutional power to control drugs (which marijuana apparently is). The power they assert here is usurped, and has been for decades, even if the public likes the drug prescription system, the various bans, wild price supports, cartels, lack of access and all the rest that goes with usurped powers.
3- With this ruling it is now much more clearly dangerous to your rights to get marijuana from the government cartel than from the Mexican cartel. The government cartel can strip you of your freedom, with massive invasive forces behind them. The Mexican cartel just takes your money. Both can shoot you if they so choose. You can shoot back, of course, but you know where that gets you. If it's against the Mexican and related cartels, your story gets buried, along with you. If it's against the government cartel, you end up on page one, along with the compound you live in, for days.
About GunLaws.com:
Scottsdale, Ariz.-based Bloomfield Press, founded in 1988, is the largest publisher and distributor of gun-law books in the country. Our website, gunlaws.com, features a free national directory to gun laws and relevant contacts in all states and federally, along with our unique line of related books and DVDs. "After Your Shoot" for media review is available on request, call 800-707-4020. Our authors are available for interview, call to schedule. Call for cogent positions on gun issues, informed analysis on proposed laws, talk radio that lights up the switchboard, fact sheets and position papers. As we always say, "It doesn't make sense to own a gun and not know the rules." Visit:www.gunlaws.com