By John Farnam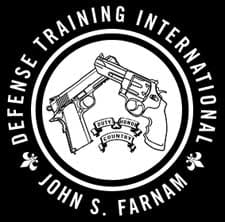 Ft Collins, CO –-(Ammoland.com)- When violent people are running amok, destroying police vehicles, injuring police officers and others, setting fires, looting stores, etc, the correct description is:
"Mob," "Mobsters," "Riot," and "Rioters"
Yet, in all the media reports from NC I've heard today, including Fox News, violent rioters are described as:
"Demonstrators," and "Protestors!"
Mob violence and rioting are being verbally "sanitized" by our corrupt media, and cowardly politicians.
With political agendas in play, truth and honesty are the first casualties!
When cynically courting votes from mobsters, you dare not call them "mobsters," eh?
Doublespeak?
"You are a slow learner, Winston.

How can I help it? How can I help but see what is in front of my eyes? Two and two are four.

Sometimes, Winston. Sometimes they are five. Sometimes they are three. Sometimes they are all of them at once. You must try harder.

It is not easy to become 'sane.'" ~ From George Orwell's novel, "1984″
/John
About John Farnam & Defense Training International, Inc
As a defensive weapons and tactics instructor John Farnam will urge you, based on your own beliefs, to make up your mind in advance as to what you would do when faced with an imminent and unlawful lethal threat. You should, of course, also decide what preparations you should make in advance, if any. Defense Training International wants to make sure that their students fully understand the physical, legal, psychological, and societal consequences of their actions or inactions.
It is our duty to make you aware of certain unpleasant physical realities intrinsic to the Planet Earth. Mr Farnam is happy to be your counselor and advisor. Visit: www.defense-training.com