By Mike Searson
Colt Expanse M4 Carbine, model CE2000, represent a bargain for the first time AR shooter looking for an out of the box ready AR15 rifle.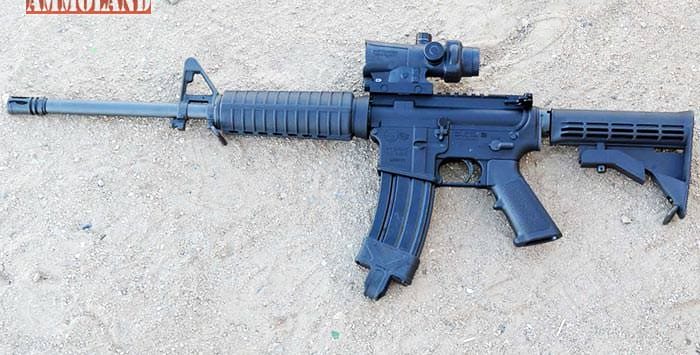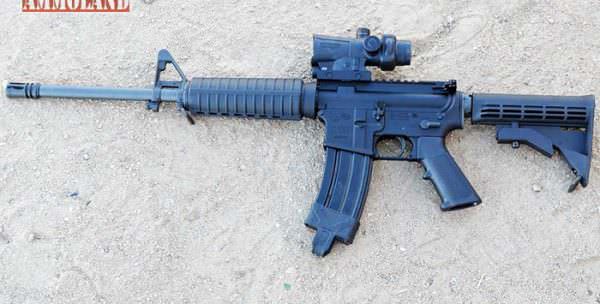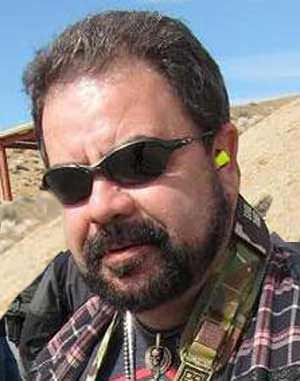 USA -(Ammoland.com)- With the election upon us, a lot of shooters are looking toward semi-automatic rifles as a means to invest their time and money.
It could be easy for us to say,"Too bad, you should have bought one a long time ago!", but we realize that firearms are just a hobby for many of our readers, so we try to do what we can to help people out.
We decided to look at the company that put the AR-15 on the map: Colt's Manufacturing LLC.
Armalite may have put the AR in AR-15, but Colt was the one that made them a household name.
We have had a love/hate relationship with colt over this rifle through the years. We cut our teeth on an M16A2 as a teenager and loved the fact that we could consistently hit targets at 500 yards with just our iron sights.
Colt Expanse M4 Carbine
Then we bought an AR-15 (Colt Model SP-1) so we could do the same with "our own rifle". Performance was lackluster. Colt made subtle changes to the "civilian rifle" over the years: hinged front take down pins that kept you from swapping out upper receivers, different sized trigger and hammer pins for a similar reason and different buffers for civilian and military rifles.
When the design became "open source" and other manufacturers began offering their variants of the Modern Sporting Rifle, we forgot about Colt with regard to rifles. We always loved their thrilling lines of six-guns and 1911s from yesteryear, though!
In recent years the company has been turning that perception around and the once pricey rifles have been coming down to competitive levels, so a new model caught our eye: Colt Expanse M4 Carbine.
This is a bare bones rifle made by Colt. It gives the shooter the option to leave it as "stock" or upgrade it at their own leisure with different furniture or accessories. It definitely sounded like something we needed to check out.
Colt shipped us an Expanse and we ran it through the range with 200 rounds of Freedom Munitions 5.56 ammunition. The Expanse includes a fixed front sight post, but no rear, so we mounted a LUCID HD7 Red Dot with our favorite red chevron reticle.
Whacking steel at 200 yards was an easy feat, we switched out to punching paper and got a nice 5-shot 2" group with several rounds touching at the same distance.
Colt Expanse M4 Carbine – The Good
Build quality on the Colt Expanse M4 rifle is typical of what we have come to expect from Colt. There are no gaps between upper and lower receivers, a properly staked bolt carrier and an excellent finish. The receiver is marked "Colt". Those who condemned "paying for a name" when pricing an AR, will have to rethink that position.
As an iron sight shooter we prefer the fixed front sight post, although some shooters who run dedicated optics or collapsible sight sets may not like this configuration. We liked the accuracy and think this would make a great choice for shooters who run irons or optics.
For those trapped behind the lines in California, fear not, a bullet button version is available from Colt as well.
Colt Expanse M4 Carbine – The Bad
The barrel and chamber are not chrome lined. To some this is a deal breaker, but if you are not shooting corrosive ammunition, burning up 1000 rounds every weekend, running three-gun matches or using a registered drop-in auto sear, we do not see a problem.
There is a less expensive rifle in this line that ships without an ejection port cover or forward assist. We can see $50 as a bit high for those two features and if you do not want or need them, you may want to check out the other model.
As for being "out of the box ready", there is a front sight post, but no rear sight. Most shooters will want to throw an optic on here anyway, but for us personally, we would have rather paid the extra $50 for a rear sight instead of the ejection port cover and forward assist.
Colt Expanse M4 Carbine – The Reality
For a bargain priced entry-level AR with the Colt name on it, the Colt Expanse has a lot to offer.
An accurate reliable rifle with the Colt name behind it is a must-have for any AR shooter. The lack of a chrome lined barrel will be a deciding factor for some to look elsewhere, but some shooters will realize they do not really need it or are more impressed with the Colt name on their rifle.
Detractors who do not care for the non-chrome lined barrel can look elsewhere like Colt's excellent 6920 for a few dollars more or a competitor's rifle. Our only regret (and perhaps Colt's) is that they did not release something like this sooner.
Colt Expanse M4 Carbine CE2000
Receiver Material: 7075-T6 Aluminum
Receiver Finish: Black Hardcoat Anodized
Barrel Material: 4150 CMV
Barrel Finish: Manganese Phosphate
Front Sight: A2 Fixed Front Sight
Caliber: 5.56x45MM
Barrel: 1:7RH, 6 Groove, Non-Chrome Lined
Fire Mode: Semi-Automatic
Barrel Length: 16.1″
Trigger Type: Single Stage
Overall Length: 35.5″
Grip: A2 Pistol Grip
Unloaded Weight: 6.44 lbs (2.92 kg)
Operating System: Direct Gas Impingement
MSRP: $749
tiny
About Mike Searson
Mike Searson's career as a shooter began as a Marine Rifleman at age 17. He has worked in the firearms industry his entire adult life as a Gunsmith, Ballistician, Consultant, Salesman, Author and was first certified to teach firearms safety in 1989.
Mike has written over 2000 articles for a number of magazines, websites and newsletters including Blade, RECOIL, OFF-GRID, Tactical Officer, SWAT, Tactical World, Gun Digest, Examiner.com and the US Concealed Carry Association as well as AmmoLand Shooting Sports News.
Home page: www.mikesearson.com
FB: www.facebook.com/mike.searson
TWITTER: www.twitter.com/mikesearson