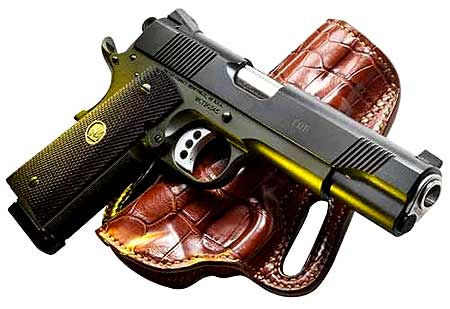 USA -(Ammoland.com)- Would you like to know more about how you can lawfully loan a firearm to another person in California without having to go through a licensed firearms dealer?
Join us on Wednesday, November 2 at 12:00 p.m. (PT) for a live webinar to learn more about the loan exceptions to California's dealer requirement.
In this webinar, we will discuss how the "personally known" exception to California's dealer requirement was changed by the passage of Assembly Bill 1511.
We will also discuss how individuals can lawfully loan firearms to minors who are participating in Youth Organizations, such as the Boy Scouts of America or a Scholastic Shooting Program, without having to process the loan through a licensed firearms dealer, and the other various loan exceptions.
Featured Speakers:
C.D. Michel | Senior Counsel; Michel & Associates
Joseph Silvoso | Attorney; Michel & Associates
Online pre-registration is required to participate in the live webinar. Space is limited.
So, register today!
About Michel & Associates, P.C.:
Michel & Associates, P.C. is a mid-sized boutique law firm specializing in handling adversarial proceedings and civil and criminal litigation. Michel & Associates, P.C. has earned the highest available rating for legal service providers, an AV rating from renowned legal services evaluator, Martindale-Hubbell. Our practice areas include environmental law, land use law, firearm regulatory matters, labor and employment, trade secret, contract law, civil rights advocacy, criminal defense, and related matters.
For more information, click here.
About the CRPA:
To learn more about CRPA's efforts to preserve the Second Amendment in California, please visit CRPA.org.
If you would like to donate to the CRPA Foundation to help us battle these laws and other attempts to limit the Second Amendment, please click here.