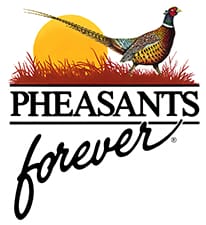 ST. PAUL, MINN. -(Ammoland.com)- Pheasants Forever's newest partners in conservation – Casey's General Store and Pepsi – are donating to the organization's wildlife habitat conservation mission for every bottle of Pepsi sold in Casey's General Store locations in Minnesota, Iowa, Nebraska, North Dakota, South Dakota and Wisconsin from Nov. 1 through Dec. 31, 2016. 
"With numerous Casey's General Store locations throughout the Midwest and plenty of thirsty pheasant hunters afield this fall, we encourage all bird hunters to visit Casey's, purchase Pepsi, and support the wildlife habitat conservation mission of Pheasants Forever," stated Brad Heidel, director of corporate relations for Pheasants Forever.
The imagery of "Pheasant Country" is unparalleled in the world of wingshooting.
From the vibrant colors of a fully-plumed rooster to the golden hues of endless prairie – pheasant country is the outdoor life.
Casey's General Store and Pepsi recognize this attribute and have partnered with "The Habitat Organization" to help conserve these images and landscapes for future generations through the donation campaign.
Additionally, each corporate supporter will sponsor "Pheasant Country Postcards" – a digital showcase of pheasant hunting imagery – on the organization's social media channels, bringing the experience of pheasant country to Pheasants Forever members and followers.
"Our partnership with Casey's General Store and Pepsi really defines the meaning of corporate sustainability," said Chad Bloom, education and outreach fundraising manager for Pheasants Forever. "As the most efficient conservation group in the country, every purchase will be used to go the distance for habitat, wildlife, and public lands in the Midwest."
About Pheasants Forever:
Pheasants Forever, including its quail conservation division, Quail Forever, is the nation's largest nonprofit organization dedicated to upland habitat conservation. Pheasants Forever and Quail Forever have more than 149,000 members and 700 local chapters across the United States and Canada. Chapters are empowered to determine how 100 percent of their locally raised conservation funds are spent; the only national conservation organization that operates through this truly grassroots structure. Since creation in 1982, Pheasants Forever has spent $634 million on 502,000 habitat projects benefiting 14.1 million acres nationwide.