Note: This article was originally posted on NRA Blog: http://bit.ly/2iNbMM9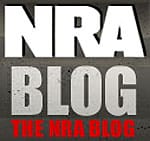 USA -(Ammoland.com)- Hi friends!
Eddie Eagle here. Wow, I don't know about you but 2016 has been a busy year! My Wing Team and I have been flying all across the country sharing our important safety message to children if they come across a gun: STOP! DON'T TOUCH! RUN AWAY. TELL A GROWN-UP!
Since my last update in July, my Wing Team and I have made a lot of new friends – more than 765,000 children in 46 states! We had a lot of fun as we flew from coast to coast stopping at thousands of schools and events and looking forward to taking off again in the new year!
This year was a huge success and we couldn't have done it without the help of law enforcement agencies and volunteers all across the country. I sure hope you'll join me and my friends by becoming a part of our extended wing team in 2017! Visit EddieEagle.com to get all the information you need!
Time to get flyin' – see you in the new year!
– Eddie Eagle