By John Farnam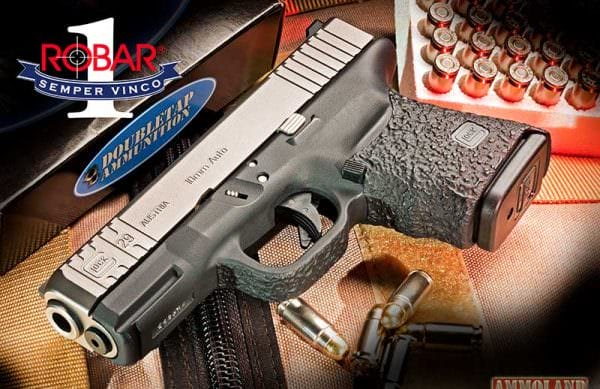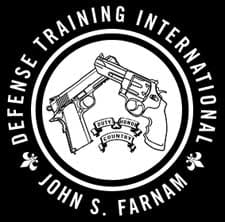 Ft Collins, CO –-(Ammoland.com)- Writers' Conference, Gunsite:
Vicki and I are here at Gunsite this week for a Writer's Conference, hosted by Robar:
Some things I learned:
Fifty percent of Glock owners who send their pistols to Robar for coatings and other work ask that the front of the trigger-guard be rounded off.
Ninety percent of Glock owners want finger grooves on the front of the grip removed!
Owners who wear gloves routinely ask for an aggressive texture on gripping surfaces of the frame.
Robar makes "Trifit" rubber inserts for the rear of the Glock grip. Popular with many.
Glock triggers by Overwatch Precision are most popular, particularly the "Falx" trigger model. Movement between take-up and break is blended into one smooth stroke. Five to six pounds. On a serious gun, you wouldn't want it any lighter! See them at www.overwatchprecision.com
We spent the day with friend and colleague, Jeff Gonzales. Jeff is an intense (but wonderful) instructor, and he ran us all through his Concealment Course. We presented pistols from all kinds of concealment during the day. I learned re-learned a few things. If you get a chance to train with Jeff, don't pass it up! See them at www.tridentconcepts.com
More tomorrow!
/John
About John Farnam & Defense Training International, Inc
As a defensive weapons and tactics instructor John Farnam will urge you, based on your own beliefs, to make up your mind in advance as to what you would do when faced with an imminent and unlawful lethal threat. You should, of course, also decide what preparations you should make in advance, if any. Defense Training International wants to make sure that their students fully understand the physical, legal, psychological, and societal consequences of their actions or inactions.
It is our duty to make you aware of certain unpleasant physical realities intrinsic to the Planet Earth. Mr Farnam is happy to be your counselor and advisor. Visit: www.defense-training.com