By Mark Walters
Editors Note: AmmoLand News welcomes Mark Walters to our growing list of the best and brightest gun rights commentators, who are watching out for your RKBA.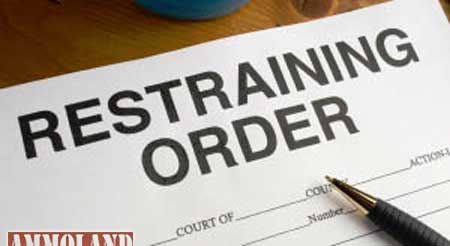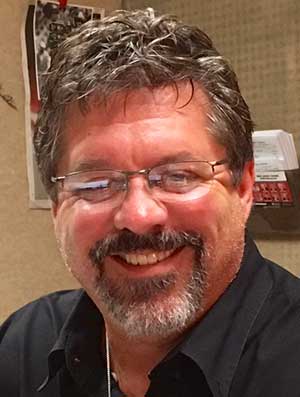 USA – -(Ammoland.com)- The left is at it again, this time calling the recent San Bernardino domestic violence murder/suicide a "school shooting."
It wasn't. It was a domestic violence incident that occurred at a school, just as sure as it would have taken place at a meat packing facility or a shoe store in the mall if that happened to be the place of employment of the intended victim.
Make no mistake about what I'm about to tell you; the lefty gun grabbers love the fact this happened at a school.
That's right; they love it. Time after time we see them exploit this type of violence for their endgame of civilian disarmament. Repeat, what happened in that San Bernardino school was not a "school shooting," it was a domestic violence incident that happened at a school.
Having said that, I want to raise a bigger question. To many, it is controversial, which is why I'm asking it. Let me state this up front, and unequivocally, I don't pretend to have the answer to my question, one I have raised on these pages and on the air in the past.
When a public school teacher, man or woman (usually women in these situations) is the victim of ongoing, violent, domestic abuse, should they be required to notify their school management that they are at risk?
They are in classrooms filled with our children, after all. I could ask this question about private employers also, but that would have to be a decision of the ownership. In this case, the public school teacher works for us and has a room full of our kids in her charge.
I first asked this question after a double murder-suicide of two educators in the Tampa, Florida area a few months back. The estranged husband of one of the victims murdered his ex-wife and her girlfriend at their residence, not at their place of employment, a local middle school. But he could have, and they knew it. He had a previous conviction and was well-known to local law enforcement. They were prepared for his violence by owning and training with firearms to defend themselves and had to know he could have shown up at the school.
Thankfully he didn't, but the incident prompted me to ask some questions as a parent of two middle schoolers myself. How would I have reacted to the murder of my child's math teacher and the school principal if my son or daughter was a student in that teacher's classroom? How would I have reacted finding out after the fact that both of them were victims of ongoing, violent domestic abuse? I can tell you. I would have been livid.
Queue San Bernardino a few days ago. Another teacher a victim of violent domestic abuse by a man with a history of such activity and known to law enforcement as such. In this case, her killer went to the school to take out his rage. An innocent child was murdered in the process. Did the parents know she was under this horrible threat? Did her employer, in this case, another public school operating with taxpayer funds, know about her situation? Again, I could ask this about any employer. How would you like to know the cubicle next to you is inhabited by a person who has three protective orders out against a violent ex-husband known to law-enforcement to be dangerous and has a history of acting on his threats? Would you be concerned?
Of course in both of these cases and the hypothetical example of the private employer, the easiest answer seems to be allowing these victims to carry a gun while at work. While this might seem like a simple solution, it doesn't take into consideration that none of us want a gunfight breaking out in a classroom or meeting room if it can be avoided.
Situations like these, to me, beg the question that I seem to be the only one asking, should these educators have been in the classroom at all under, what hindsight has told us, were very dangerous conditions? Should they have been put on administrative paid leave until they can show that their unfortunate situation is resolved?
No private employer is going to put up with an employee who visibly brings their personal troubles to the office every day. I know good folks who have lost their jobs as a result of the chaos in their private lives and I've been the owner and the man who let them go. It happens. Believe me, I understand the right to privacy but I'm asking the question here and now, does that right to privacy end when you're a public employee at a school and children might be affected? One Armed American Radio listener sent me this after an on-air discussion of the topic:
Dear Mark,

I'd like to offer another perspective on the teacher shooting and a rebuttal to Michael's email. Privacy? Not if you are working in the public sector. You are, in a sense the property of the taxpayer. I work in the public sector, and we have something called the Freedom of Information Act, anything I do, is subject to public scrutiny. We have to disclose a lot of information, and background checks do occur even after hire. We have been told that we should have no expectation of privacy ( as public sector employees)

So, the BIG DIFFERENCE here is that teacher and principal (the school for that matter) being under the employ of the taxpayer are answerable to the taxpayer. So, in addition to the moral imperative of being responsible for children, HELL YEAH they should have put them on paid leave. That said, public schools forget this (sic) too often who they work for and who they are answerable to, but that's another topic for another show.
Again, I'm not answering the question while I think this through and talk to others about it, but the question itself is legitimate. Think about it and offer your thoughts. Send me an email to [email protected] and provide your comments here. I'll be reading the best ones on an upcoming broadcast.
About Mark Walters
Mark Walters is the host of two nationally syndicated radio broadcasts, Armed American Radio and Armed American Radio's Daily Defense with Mark Walters. He is the Second Amendment Foundations 2015 Gun Rights Defender of the Year award recipient and co-author of two books, Lessons from Armed America with Kathy Jackson (Whitefeather Press) and Lessons from UnArmed America with Rob Pincus (Whitefeather Press)