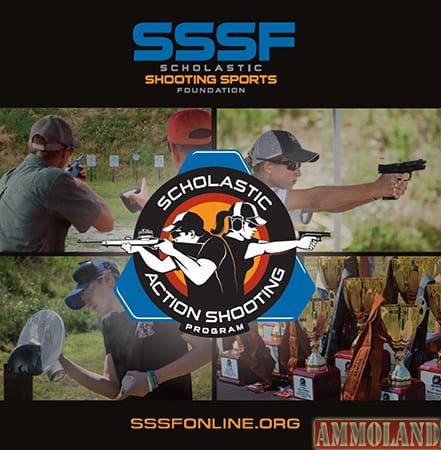 USA -(Ammoland.com)- Tammy Mowry, Scholastic Action Shooting Program (SASP) national director will be stepping down from her position with the SASP effective May 5th, 2017.
Mowry has served as SASP National Program Director since November, 2015 and prior to that had served as SASP program manager since the program started in 2012.
Prior to joining SSSF, Mowry worked as sponsor coordinator with the Steel Challenge Shooting Association and held several leadership positions with the National Wild Turkey Federation.
"I would like to thank Tammy for all her contributions to the SASP," said Ben Berka Scholastic Shooting Sports Foundation executive director. "Tammy has been a key part of the SASP since the program's inception 5 years ago and has provided steady leadership in growing teams, increasing program sponsorship and improving program fundraising efforts. Please join me in wishing Tammy well in her next chapter in life which includes enjoying more family time and her two grandbabies!"
Rick Leach, SASP director of development will serve as interim national director until a candidate search and new director selection is completed.
Anyone interested in the director position can view the full job description and application instructions online at the SSSF website.
About Scholastic Shooting Sports Foundation:
The Scholastic Shooting Sports Foundation (SSSF) is 501(c)(3) public charity responsible for all aspects of the Scholastic Clay Target Program (SCTP) and Scholastic Action Shooting Program (SASP) across the United States. SCTP and SASP are youth development programs in which adult coaches and other volunteers use shooting sports to teach and to demonstrate sportsmanship, responsibility, honesty, ethics, integrity, teamwork, and other positive life skills. SCTP was developed as a program of the National Shooting Sports Foundation (NSSF) until the SSSF was created in 2007 to operate the SCTP. In 2012, SSSF created the SASP and became the managing foundation of both programs.
For more information about SSSF, visit their website.