by David Tong
Gun writer, David lays out the case why . 40 Smith & Wesson ( aka 40 S&W ) ammunition is still a go-to caliber for law enforcement and self defense.

U.S.A. –-(Ammoland.com)- Is the .40 S&W still a good round? The short answer of course is "yes." I would agree.
There have long been questions regarding the reason the .40 Smith & Wesson cartridge has been losing popularity, even though as of as late as 2011, some 65% of American law enforcement was carrying a pistol chambered in the round.
Its gestation has been so oft-repated (Miami 1986 FBI shootout, insufficient penetration of one 9X19 Winchester Silvertip, and so on) that I won't add anything to that discussion.
American LE agencies are looking for several things in a duty handgun. Accuracy, economy of both ammunition and handgun, adequate light-barrier penetration for ISO 1 wood framed buildings or automotive sheet metal and glass, reasonable recoil levels for non-shooting recruits that are not firearm saavy, and consideration to magazine capacity.
Several things happened in 2016 that some pundits suggest are the death knell of the . 40 S&W.
First, during the Army handgun trials, it was determined (mostly) that the new Modular Handgun should retain 9mm NATO (9X19) caliber.
Second, the US Army Delta Force and Navy SEALs both adopted the Glock Model 19 as their official service pistol.
Finally, the FBI, whose reticence about the 9mm in 1986 ultimately led to their advocacy of the .40 S&W, had an about-face and returned to 9mm thirty years later.
Their reasoning, which has a marked impact on LE agencies who typically follow the FBI's logic in terms of both forensic review as well as logistical concerns, was that none of the main three defensive pistol rounds, 9mm, .40S&W, or .45ACP, had substantially different wound profiles or "stopping power," the latter they termed a "myth."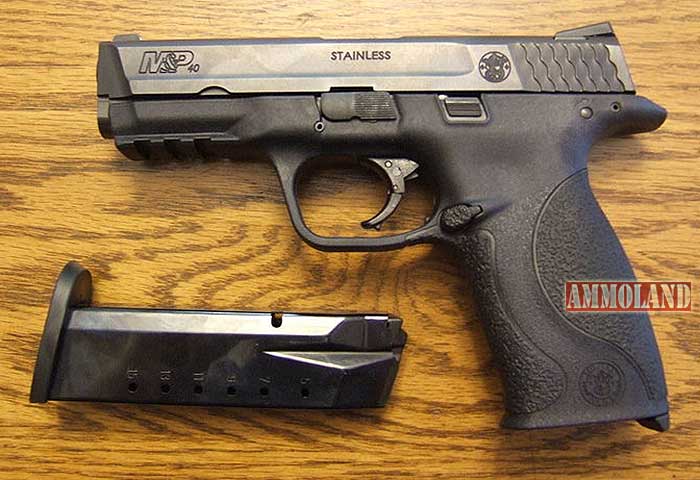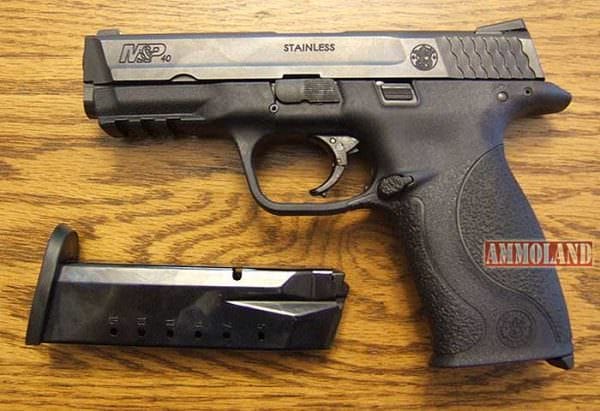 They additionally stated that the softer recoiling 9P was going to be easier to train personnel with, cheaper to offer cash-poor departments to practice with and issue duty ammunition to the troopers, and overall made more financial sense with what might be perhaps greater round count longevity with whatever pistol was issued.
What was once Glock's primary advantage, being able to purchase one of three main grip frame and slide sizes for detectives or uniformed exterior carried patrolmen while being able to use the longer magazines in the smaller pistols is no longer something they have alone. Indeed, most manufacturers including Smith and Wesson have essentially produced substantially similar handguns of different lengths and weights as well.
How this boils down, to me, is this. Most people consider the .45 "too large" a pistol with a large magazine of 12+ rounds, and the raison d'etre of the .40 was to offer a 9mm sized pistol carrying 12-15 rounds of ammo, rather than 17-20 9mms.
Why take the reduction in capacity? The perception that a . 40 Smith & Wesson still has advantages in expansion and penetration, the two key points agencies look for in actual performance.
. 40 Smith & Wesson Ammo Testing
The website, www.luckygunner.com/labs has what is currently the most detailed exposition and testing of these three rounds capability with the FBI heavy clothing test model over synthetic ballistic gelatin. When one compares the best possible 9mm rounds versus the best .40s, the . 40 Smith & Wessons provide a shade better of each, while the best .45s are a tick better than the best .40s.
In short, a pretty "linear" result, given like-for-like levels of cutting-edge development and technology exerted for all three rounds.
Despite some folks stating that 9mm having a reputation for class leading penetration, the .40 Smith & Wesson and .45 demonstrated yet more in the Lucky Gunner tests. There is however a balancing act – those rounds that penetrate greater generally expand less, and vice-versa.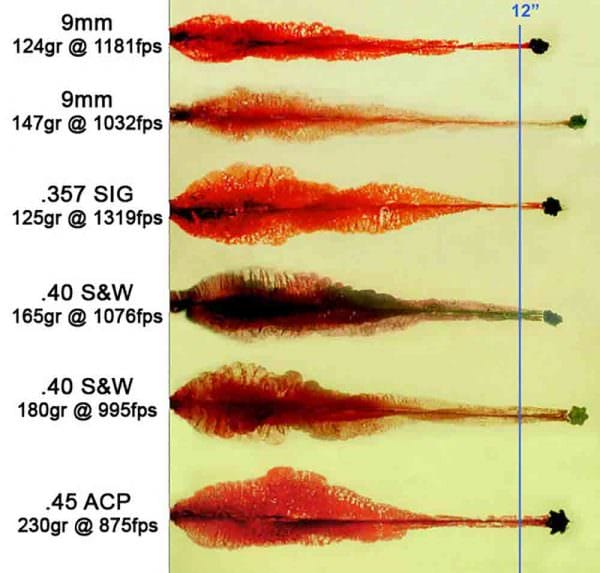 An urban officer might not have quite the same needs to put bullets into a vehicle, compared to a Forest Service Ranger who might have to put down an aggressive bear or cougar, for example.
Another recent You Tube video on that discussed .40S&W and did a pretty good job was Army veteran Paul Harrell's comparison of two Glocks, a Model 17 9mm and Model 22 .40, of the same size and profile. His informal solo test showcased a variety of current ammunition, and while the time elapsed for accurate rounds on target for 9mm was a bit shorter, he advised the viewer to make up his or her own mind when the .40 Smith & Wesson showed superior penetration and expansion and whether the extra second to fire six to eight rounds was that big a deal.
In my own hands, I do tend to agree that even in a full-sized pistol that the .40 Smith & Wesson does have a recoil pulse that feels "sharper," though I would hesitate to label it "harsh." I have also fired the .40 in the SIG-Sauer P229 and the S&W M4006, both all metal hammer fired pistols, and I did not find the recoil bad at all, certainly not enough to bother me.
What continues to draw me to the .40 S&W is the variety of bullet weights and velocities that you can fire in it. The 135gr at 1250fps, the 155 at 1150, the 165 at 1050, and the 180 at 950. Each has its place, as the lighter bullets generally offer greater dynamic expansion and reduced penetration, while the heavier offers the opposite.
Thus, the .40 Smith & Wesson remains a good choice and will be around for decades, as all American LE or military rounds do. The FBI may think it's a great idea to return to the 9X19, but that doesn't mean we do, especially if prices on clean used pistols and ammo for the . 40 S&W remain momentarily somewhat depressed.