By Dean Weingarten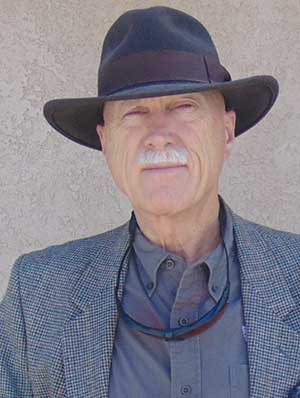 Arizona – -(Ammoland.com)- At the Knife Check for President Donald Trump's speech at the NRA Annual Meeting in Atlanta, I noticed that they were getting a few black composite ice scrappers.
I asked about them and was told that they were being given away at a booth near the FN display.
As I wandered around looking for the black ice scrapers, I noticed the Choate Machine Tool booth.
Choate had made a fiberglass reinforced letter opener in the 1980's so I decided to ask them if they knew about the ice scrappers.
That is us, they said, and hauled out a bag of ice scrappers to refill the empty basket at their booth.
Noting my interest, Fred Choate handed me the orange Car Rescue Tool shown in the picture. It costs $20.95, (price corrected, thanks to Chewy, in comments)  and is meant to be attached to the receiving stub of a car seat belt with a little dental floss or similar, breakable, line.  That would keep the tool from flying away if the car rolls. The idea is you would grasp the tool and break the line with a quick jerk when it is needed for emergency use. The three main features are the six inch blade for scraping ice, the recessed seat belt cutter, and the window breaker/spike/Phillips screwdriver.
I will be installing the one Fred comped me in my personally owned vehicle.
I did not test the Car Rescue Tool. I value my vehicles' windows and seat belts. But Fred said one of their customers is a first responder. The responder found an unconscious woman in a car in water. He broke out the rear window and cut the seat belt with the Choate tool to rescue the woman.
Reportedly, it worked well. There are separate reports that the ice scrapper edge also does a good job.  People who have made do by using a credit card as an ice scrapper will appreciate such a tool. People who live in warm climates do not always carry a dedicated tool. But an blizzard can catch you almost everywhere in the United States, except Hawaii or other tropical islands.
A couple of years ago, I was caught in a blizzard in West Texas that closed down I-10!  I made it into Van Horn, just as the freeway was closed.
Driving with limited visibility from an iced up window, minimally cleared because an improvised tool makes the work hard and slow, is a serious safety concern.  Again, I did not experience any frost or ice since the NRA Annual Meeting, so I cannot attest to the ease of use or effectiveness.
The old  Cold Steel XL Voyager folding knife could be used to break a window or cut a seat belt.  It would not do it as easily or as safely as the Choate Rescue Tool.  The folding knife makes a very poor ice scraper.  The Cold Steel Voyager is a prohibited weapon in some jurisdictions. The blade is 5.4 inches long. It is just under the legal limit in Texas. It is over the legal limit of 5 inches in Georgia, but there is an exception for people who have carry permits.
I like the Choate tool. It shows that some manufactures can still think outside of the box.
©2017 by Dean Weingarten: Permission to share is granted when this notice is included.
About Dean Weingarten:
Dean Weingarten has been a peace officer, a military officer, was on the University of Wisconsin Pistol Team for four years, and was first certified to teach firearms safety in 1973. He taught the Arizona concealed carry course for fifteen years until the goal of constitutional carry was attained. He has degrees in meteorology and mining engineering, and recently retired from the Department of Defense after a 30 year career in Army Research, Development, Testing, and Evaluation.