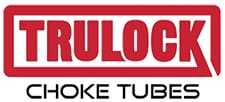 U.S.A. –-(Ammoland.com)- Trulock, long recognized as an industry leader in the design and manufacturing of premium choke tubes for shotguns, has announced a new line of 12-gauge chokes specifically designed for TR Imports Silver Eagle shotguns.
Silver Eagles come in over-and-under as well as semi-auto versions and the new Trulock choke tubes will fit both.
The new choke tube line will come in constrictions from cylinder through turkey in three styles. The first is a flush-style choke tube. The second is an extended-tube style with a black oxide finish (like other chokes in Trulock's industry-leading Precision Hunter lines). The third is an extended "bright" choke designed for sporting clays.
All the extended choke tubes for the Silver Eagle shotguns are also available in ported versions.
Trulock makes over 2,000 premium choke tubes and parts, designing, manufacturing and doing extensive testing on each new choke at their U.S. facilities in Georgia. Trulock frequently designs lines of chokes for specific shotguns and applications, as is the case with the Silver Eagle shotgun chokes.
The rigorous process through design, manufacturing and testing of each new product allows Trulock to offer the best guarantee in the business: If you buy a choke from them and aren't satisfied for any reason, then within 60 days of purchase you can return it to them for either a replacement or a full refund of your money – your choice.
To learn more about Trulock and their range of choke tubes, check out website at https://trulockchokes.com.
About Trulock Chokes
The staff at Trulock Chokes prides itself on providing excellent service and an excellent line of products. In the event you are not completely satisfied with your purchase you can return it for a refund or exchange within 60 days from the date of purchase – with other firms, the moment you open it, you own it.
For more information, please visit WWW.TRULOCKCHOKES.COM