By Graham Baates YouTube personality, Graham Baates, gives us a video review and breakdown of the Cheetah 12 Shot from SDS Imports.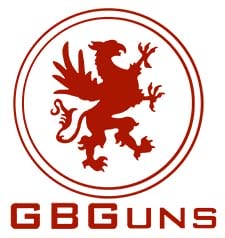 USA – -(Ammoland.com)- The recent expansion of the ban on Russian-made firearms has meant that the supply of Molot Veprs will soon go the way of the Saigas.  With antelope (what saiga, or сайга means in Russian) and boars (vepr, or Вепрь ) nearly extinct another AK animal has arrived just in time to fill the gap.
The Cheetah 12 Shotgun from SDS Imports.
There is little argument to be had over the infamous reliability of the AK platform.  When combined with the versatility of the 12-gauge shell it's no wonder that the Saigas and Veprs were so popular among military, law enforcement, and competition shooters worldwide.
I bought a Vepr-12 back in 2011 for the cool factor and ended up using it in 3-gun and on weekend clay-shooting adventures in the woods.  I love my Vepr-12 shot gun and have several thousand rounds through it.  The drawback of course was the initial cost, difficulty in finding magazines, and now be relegated to cult-collector status.  SDS Imports has a solution.
Cheetah 12 Shotgun
The Cheetah 12 Shotgun accepts readily available Saiga-12 magazines and has an MSRP of just $649.95. Costing little more than half what I paid during the height of initial vepr excitement.  Part of the lower cost is accomplished with a simplification of manufacturing, and selecting another AK Mecca for manufacturing, China.
At first glance I was doubtful of reliability after noting the lack of cuts in the gas piston.  According to Molot their piston is modified to run both high and low-energy loads.
In my experience the Vepr-12 could run most loads, and would run fine with bird shot, but for some reason didn't like low-recoil slugs.  Those two loads were a top priority in testing the Cheetah 12 and their results can be sen in the video below:
Other differences with the Cheetah 12 include a rear peep and fiber-optic front sight.  As seen in the footage above they proved to be accurate enough out of the box to hit an 8″ plate from 50 yards with a slug.  While costing less, this shotgun has proven to be plenty ready to run fast and hard in a variety of roles. It should also be noted that we made no alterations to the gas system during our testing.
Another difference of interest was the triple security of the top cover.  Of the ten AK platforms I own I've never experienced a top cover coming loose, but am quite confident that would never happen with the Cheetah 12 shot gun.  In addition to a spring-loaded vertical block, the Cheetah 12's operating rod has two prongs that poke through the top cover.  This does make reassembly a bit more complicated, but the top cover is locked in solidly and this likely contributes to the accuracy of the rear sight as it assuredly returns to zero with each installment.
Time will tell of the longevity of the Cheetah 12, but if it's anything like my Vepr I'd go broke feeding it before the shotgun breaks.  Everything about the Cheetah 12 feels solid.  Full specifications below are from the SDS Imports wbesite.  See the video following for a closer look at this versatile tool.
Cheetah 12 Shotgun Features:
Hammer forged bolt for increased strength and long life.
Any Saiga 12 style magazine is compatible.
Chrome lined 19" barrel, 3" chamber.
Left side charging handle.
Bolt hold open button.
Adjustable rear sight with a fiber optic front sight.
Any aftermarket AK pistol grip will fit.
The fixed stock can be removed and an AR buffer tube attached so that an AR collapsible stock can be added easily.  (922r applies)
Reversible rear sling loop initially set up for right hand shooters and can be switched to left side.
AR15 style ambidextrous selectors, one is longer than the other and they can be switched to either side to suit the shooter.
Removable FCG cartridge.
Barrel threaded for Saiga style compensators.
Front forearm can be replaced with Saiga rails and aftermarket forearms.
Four position gas system.  Off, Low, Medium and High.
Comes with one year manufacturer warranty for defects and workmanship.
About Graham Baates"Graham Baates" is a pen name used by a 15-year active Army veteran who spent most of his time in the tactical side of the Intelligence community including tours in Afghanistan and Iraq. Post-Army Graham spent some time in the 3-Gun circuit before becoming a full-time NRA Certified defensive handgun instructor and now works as an industry writer while curating a YouTube channel on the side. Visit Graham on Youtube .