By Dean Weingarten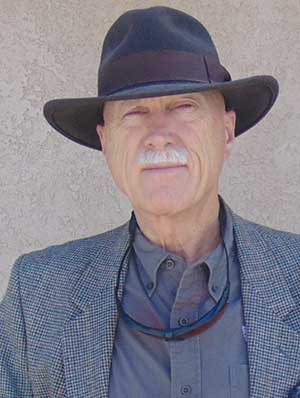 Arizona -(Ammoland.com)- Driving south from Quirindi in the Gunnedah Shire in New South Wales, Australia, there is a war memorial.
It started as a war memorial for the Great War of 1914 to 1918, World War II and Vietnam were added later. The names of the dead and those who served are reverently listed.
On top is a Maxim machine gun. A few parts are missing. I could not determine if it was a captured gun or one used on the side of the British and Australians.
It struck me as being remarkably complete, though there were layers of thick paint and I could not see the internals.
I seldom see machine guns in memorials in the United States, though artillery pieces and tanks are common.  There were several variants of the Maxim. It was a very successful machine gun, used for many wars, with improved versions in the Vickers and the German MG08.
The Australians are a patriotic folk who admire their servicemen and women.
The memorial likely contains a number of useful Maxim parts. The Australians have a very low crime rate, especially in the country. It is nice to see this memorial remain unmolested.
On the same road, next to the war memorial is a memorial to one of Australia's great bush rangers, Ben Hall. An Australian bush ranger is rather like an American Jesse James, without the Civil War. In Australia, Jesse James is considered an American bush ranger.
There is not much pistol play in Australian folk lore. Ben Hall is one of the few examples. Australians have been a pretty law abiding folk, the aborigines were completely outclassed by the European weapons, organization, and agriculture. There was no great power threatening Australia with a land border. England ruled the seas, so Australia was protected until World War II.
It is hard to see what pistols Ben is using for his wealth redistribution efforts in the mural. It was too early for cartridge revolvers. Ben Hall's actions happened from about 1862 to 1865. In 1865, he was shot and killed from ambush by police. Ben is not known to have killed anyone.
He is reported to have used a Colt .31 caliber pocket revolver, a Colt 1851 Navy, a Tranter 1856 .38 percussion revolver, and a double barreled percussion pistol.
The revolvers were state of the art weaponry at the time. The Colt revolvers were reported as stolen from the NSW police. The Tranter 1856 revolver is a direct ancestor of the Adams and Webley revolvers.
The Australian gun laws were gradually being tightened before 1996. There was also a growing and popular gun culture.
Now, after enacting some of the most repressive and strict gun laws in the developed world, slow reforms are being made. The numbers of gun owners are increasing, and some sanity is being applied to the law.
Original percussion revolvers are supposed to be considered non-guns in Australian law. That is subject to much interpretation. Donald Eykamp paid a heavy price for having some original Colt percussion revolvers at his house. The revolvers were not locked up in a safe.
©2017 by Dean Weingarten: Permission to share is granted when this notice is included.
About Dean Weingarten:
Dean Weingarten has been a peace officer, a military officer, was on the University of Wisconsin Pistol Team for four years, and was first certified to teach firearms safety in 1973. He taught the Arizona concealed carry course for fifteen years until the goal of constitutional carry was attained. He has degrees in meteorology and mining engineering, and recently retired from the Department of Defense after a 30 year career in Army Research, Development, Testing, and Evaluation.