By Graham Baates
YouTube personality, Graham Baates, gives us a video breakdown and review of the Caracal Limited Edition Enhanced F Pistol.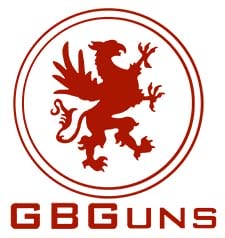 USA – -(Ammoland.com)- The Caracal Model F Handgun has a long and storied history beginning with first developments in 2002.  For a variety of reasons we are finally getting a solid version on the US market; the Caracal Limited Edition Enhanced F Pistol.
I got my first glimpse of the Caracal pistol at the 2016 SHOT Show and immediately decided that I needed one.  With several dozen handguns in the reference room you may ask why a gun from the United Arab Emirates would interest me.
The answer is simple: it's different.  To see just how watch the tabletop video below:
Caracal Limited Edition Enhanced F Pistol
The particular example I was able to handle is a Limited Edition.  What's "limited" is that the frame was produced by Caracal International in the United Arab Emirates, and slide in the United States.  Future production for the US market will have frames and slide both made here in the United States.  What first caught my eye was the Quick Sight System which is somewhat reminiscent of the Guttersnipe sight system.
The concept is simple: by creating a valley through which the shooter looks and moving the rear sights forward they are quicker to align.  Both front and rear sights are on the same focal plane.  I'm sure your first reaction was to question the short sight radius.  That was my reaction too which is why I wanted to try it.
In shooting both concepts proved true.  The short sight radius did make for a slightly different feel, but they lined up almost naturally with each presentation. That can be seen in the Shooting Impressions video below.  Fans of traditional sights need not fret, a version like that is also available with a 7″ sight radius. I specifically sought out the Quick Sight System because it was different and I'd hate to be one to judge without trying it first.
Another interesting feature of the Caracal Limited Edition Enhanced F Pistol is the incredibly low-profile slide. "Low bore axis," and "low-profile _____," seem to get tossed around in advertising so much that it's easy to grow numb to the idea, but with the Enhanced F it appears to actually be true!
In shooting the pistol proved to have a very soft recoil impulse and I suspect the reduction in reciprocating mass may be to thank.  I can't speak to the actual weight of the slide in comparison to other handguns and frankly don't care.  What I felt was a soft shooter and feel is really what it's all about isn't it?
Watch our test including light and heavy loads, hollow points, "quick sights" and more below to see how this pistol interacted with both a two-war veteran gun-nut, and Erika the casual shooter and real estate agent.
Here's the Caracal Limited Edition Enhanced F Pistol by the numbers as listed on Caracal USA's website:
| | |
| --- | --- |
| Slide Length | 7″ (178mm) |
| Barrel Length | 4″ (104mm) |
| Height | 5-5/16″ (135mm) |
| Width | 1-3/32″ (28mm) |
| Weight | 1 lbs. 12 oz. (790g) |
| Caliber | 9 x 19mm NATO |
| Magazine Capacaity | 10 / 18 |
| Grip Frame | Polymer |
| Trigger System | Short Double Action |
| Trigger Pull (constant) | ~4lbs. 5oz. to 6lbs. 5oz. (~2.04kg to 2.72kg) |
| Trigger Travel (Constant) | ~5/16" (~8 mm) |
| Internal Safety (drop and firing pin) | 2 |
| Loaded Chamber Indicator | 1 |
| Magazine Catch | Ambidextrous |
About Graham Baates
"Graham Baates" is a pen name used by a 15-year active Army veteran who spent most of his time in the tactical side of the Intelligence community including tours in Afghanistan and Iraq. Post-Army Graham spent some time in the 3-Gun circuit before becoming a full-time NRA Certified defensive handgun instructor and now works as an industry writer while curating a YouTube channel on the side. Visit Graham on Youtube .