Note: This article was originally posted on NRA Blog: http://bit.ly/2xqDFnc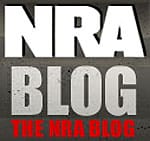 USA -(Ammoland.com)- The 2017 NRA World Shooting Championship presented by Kimber was an event for the books and produced four winners in its annual event:
2017 NRA World Shooting Champion: Greg Jordan
Second Place: Nick Atkinson
Third Place: Tim Yackley
High Lady: Lena Miculek
More than 300 competitors were in attendance for the three-day event in Glengary, West Virginia where pros and amateurs competed in 12 challenging stages. With $250,000 in cash and generous table prizes on the line provided by event sponsors, and the title of Champion to be won, every athlete at the range showed up with their A-game.
Unlike typical matches, the NRA World Shooting Championship allows those interested in the shooting sports to compete among some of the best shooters in the world all while using the same firearms and equipment. This year, an astounding 232 competitors participated in the Amateur Division – many who have never competed in a shooting competition before!
2017 NRA World Shooting Championship Winners

"Kimber was honored to be the defensive handgun choice of so many American gun owners," said Richard Kirk, Director of Marketing and Communications at Kimber. "It made sense to support the NRA in helping to introduce recreational and competitive shooting sports to the thousands of new gun owners that emerge every year through events like the World Shooting Championship."
Congratulations to all the athletes who competed!
Here are the final scores for the top 10 shooters from each division:
A sincere thank you to all of the event sponsors, volunteers, and staff who helped make this event possible. See everyone next year!
For the complete list of scores, click here.