Josh Wayner reviews the Benelli M4 Tactical Shotgun and finds a new affinity for smooth bores semi-autos.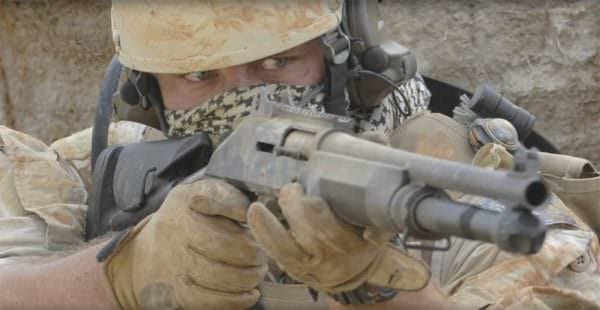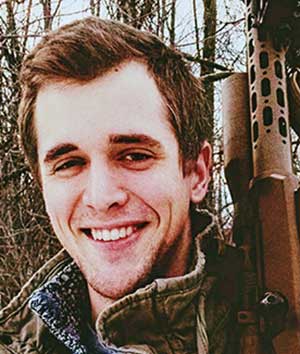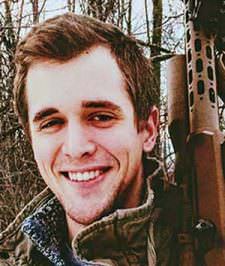 U.S.A. –-(Ammoland.com)- In all my years spent pointing guns at things, shotguns have always been pretty far down there in the hierarchy of my interests.
I got started early with rifles and always had a very good understanding of how they ticked, where shotguns always remained something of an enigma to me.
I think that it was the handling characteristics and the limited range that made things unappealing to me, or perhaps I never considered a shotgun to be anything more than a rudimentary instrument for poor marksmen to bag game.
I'm happy to say that the Benelli M4 has proved me wrong on all counts.
The history of the Benelli M4 Tactical Shotgun is something of interest, as many consider the shotgun to be a rather poor alternative to a rifle or carbine in terms of combat effectiveness. This is a topic that I debated while using the weapon at the range with some prior military and police guys.
Of particular interest is the idea of the shotgun as a primarily American weapon. Very few foreign militaries have used the shotgun as much as our own forces. The American Army in the First World War utilized a variety of shotguns as 'trench guns' while in the confines of the battlements. These weapons were of very limited use over wide spaces, but did serve an offensive purpose in battle and served to scare the enemy.
World War Two again revived the use of the combat shotgun, as did a variety of other conflicts across the world. The major turning point, as far as I can tell by reading and listening, was in Vietnam, when the combat shotgun was favored to many other available weapons due to the dramatic performance at closer ranges.
The Benelli M4 entered the scene just before 2000 and was the winner of a military solicitation for a new semiautomatic shotgun. The Benelli M4 Super 90 Combat Shotgun was submitted and the result was the weapon being accepted into service as the M1014.
Unlike other complex systems, the M1014 utilized the ARGO gas system to increase reliability and durability. This is a superbly dependable design and it has proven its value on the battlefield.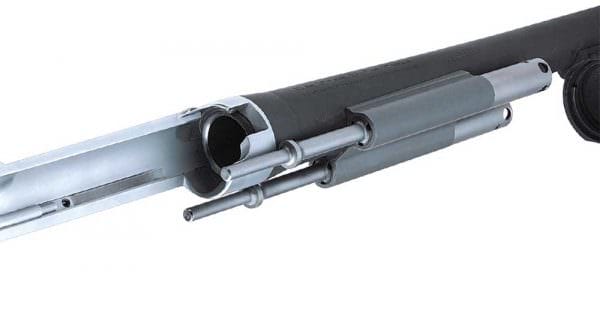 The official differences between the M1014 and commercial M4 models are few. There are some minor differences in terms of features and nomenclature, but the commercial version is pretty darn close to the military models.
The M4 shotgun I received was one that I had been wanting to give a try for some time. I had heard nothing but good about this particular model and I just had to put it through its paces if I had the chance.
There were several options I had when considering an M4 for review, and I opted for the new-for-2017 H2O model that has a very attractive titanium Cerakote finish and a more traditional fixed stock instead of the pistol grip found on other versions. This finish and the H20 designation make it a serious contender for excursions near, or even in, water. I took the weapon out and even photographed it for this article in the rain. The surfaces simply wipe clean and the Cerakote shrugs off water like, well, water off a duck's back.
The first thing I noticed about this weapon when I put it to shoulder was how similar it was to the rifles I was used to. The barrel and sights came up naturally and were actually, in my mind, comparable to an M1 Garand. I have always had an issue with shotguns because, not only are most ungainly compared to rifles, but there is no real way to aim them with any accuracy. Not so with the Benelli M4 Tactical Shotgun. The adjustable iron sights are very similar to those on a rifle and were extremely easy to get used to.
I zeroed the sights using military issue buckshot at a distance of 25 yards. The patterns were exceptionally tight and, once I was zeroed, provided the most user-friendly shotgun experience I have ever had. The receiver sports a rail that allows for the mounting of your choice of sight. I did not have a red dot laying around to test with this weapon, but it was hardly necessary. The M4 just shot and shot, right to point of aim.
I did most of my shooting on steel using a large variety of shells from half a dozen manufacturers to include Remington, Winchester, Hornady, Aguila, Fiocchi, Federal, and S&B. In the course of well over three hundred shells, I experienced no reliability issues or failures to feed or fire.
One things to note is that there are slight variations in overall length on some of the shells and it is possible to overstuff the magazine tube. This is an easy fix, but just something be aware of with the gun in its stock form.
The patterns with buckshot were unbelievably tight inside 25 yards. Most buckshot loads, including the green military loads, put their pellets into roughly the size of a grapefruit. Hitting a 10" steel plate was stupid easy at 25 and remained easy well out to 50 yards. I was able to land shot on steel out to 75 yards, but after that it was hard to deliver on steel. I did shoot IDPA targets at these ranges and had only about 25-30% of pellets landing on target, which in most cases meant only three hits.
In addition to shooting the breeze with some of my shooting buddies, I had some of the more experienced 3-Gun guys shoot it alongside their custom rigs. The M4 was described by all as a soft-shooting gun and most said they wouldn't hesitate to use one in competition.
What was interesting to me about this gun was how easy it was to learn on. As I mentioned earlier, I'm not a shotgun guy. The Benelli M4 Tactical Shotgun was so intuitive to me that, aside from the big shells ejecting from the gun, it was just like using the weapons I was familiar with.
Another thing that really surprised me was how clean this thing ran. I put box after box through it and when I was done there was hardly a bit of carbon in there. Guns of course get dirty during use, but this was clean-clean. I wiped most of the bolt off with my fingers and they looked like they had come right out of the box.
If you find yourself in the market for what is likely one of the finest semi-automatic 12GA shotguns made, you'll inevitably find yourself in line for one of these. The quality of Benelli is plainly evident with this weapon and you would have a hard time getting a better shotgun at any price. I'm a rifle guy at heart, but the Benelli M4 Tactical Shotgun was enough of a surprise that it made me reconsider my affiliations.
---
Hickok45: Benelli M4 12 Gauge
---
Benelli M4 Tactical Shotgun
---
About Josh Wayner:
Josh Wayner has been writing in the gun industry for five years. He is an active competition shooter with 14 medals from Camp Perry. In addition to firearms-related work, Josh enjoys working with animals and researching conservation projects in his home state of Michigan.