By Graham Baates YouTube personality, Graham Baates, gives us a video review of the Diamondback DB9R.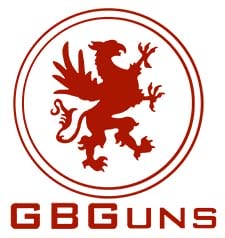 USA – -(Ammoland.com)- If you haven't tried a 9mm carbine yet you're missing out.
They're less expensive to shoot, create less recoil, less noise, can be shot almost anywhere a handgun can be shot, and generally make for a fun time.
They can be used for training, to introduce new shooters, or in any of the growing new shooting sports based around the pistol-caliber carbine.
We've been fortunate to cover a few firearms from Diamondback Firearms.  The Florida-based company began as a boat maker (which they still make), but when their business grew to the point that they could no longer wait on third-party part sources they began making their own.  As any of us would agree to have the machinery on hand and not become a firearm manufacturer would be a waste of good machines!  Diamondback knows this well and began making tools for land-based use.
Diamondback Firearms grabbed our attention with a pocket pistol chambered in 9mm, and really got our attention with their Diamondback DB9R 9mm Carbine which shoots sub-moa and sells for under the AR-10 price barrier of $1,000.  Naturally, when we learned they were working on a 9mm rifle we wanted to give it a try.
While the internet may have some nay-sayers about Diamondback, we've had nothing but good fortune.  We got our hands on an early-production model of the DB9R rifle and it wasn't perfect.  Rather than blab about issues we did took the route that benefits gun owners; we contacted Diamondback and sent it back.  Diamondback resolved the issue and the results are seen in the video above.
No complaints here.  If you're going to invest in a firearm why not also invest the time to talk to a manufacturer if you have an issue?
So what makes the Diamondback DB9R 9mm Carbine unique?  Here are the specifications direct from Diamondback's website:
Caliber: 9mm Luger
Barrel: 16″ Black Nitride
Barrel Twist Rate: 1:10 RH
Bolt Carrier: 9R Bolt Carrier,
Handguard: 15" Keymod Rail
Pistol Grip: Magpul MOE
Stock: Roger's Buttstock
Mag: 31 Round Glock style plastic mag
Flash Hider: A2
Weight: 6lbs
Overall Length (Stock Collapsed): 32.5″ Overall Length (Stock Expanded): 36"
For a closer look at the Diamondback DB9R 9mm Carbine see the tabletop review video below.
About Graham Baates
"Graham Baates" is a pen name used by a 15-year active Army veteran who spent most of his time in the tactical side of the Intelligence community including tours in Afghanistan and Iraq. Post-Army Graham spent some time in the 3-Gun circuit before becoming a full-time NRA Certified defensive handgun instructor and now works as an industry writer while curating a YouTube channel on the side. Visit Graham on Youtube .