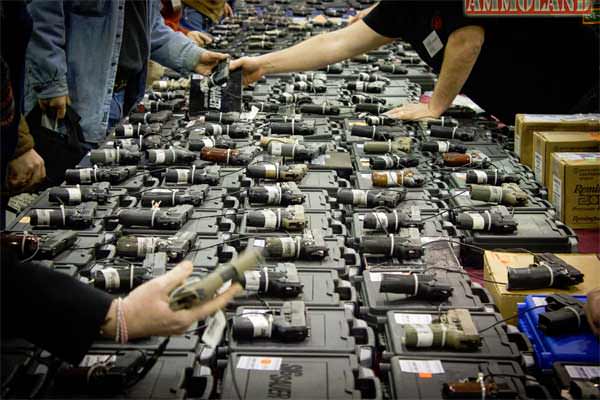 FAIRFAX, Va. –-(Ammoland.com)- Members of the NRA Business Alliance will now be provided additional legal benefits through FFLBizHub.com.
Munitions Law Group (MLG), Cheshire DeBrosse, P.C., a leading firearm industry full-service law firm, with offices in Atlanta, Georgia, and Columbus, Ohio, will provide members with a 30-minute attorney consultation, and a library of legal-oriented communications designed to help firearm business entities manage their business and reduce risk. Such communications will include:
Entity Formation and Governance
ATF Licensing
Ongoing Compliance Obligations
Firearms and Ammunition Excise Tax ("FAET") and Tax and Trade Bureau ("TTB") audits
Mergers, Acquisitions and Sales
Dissolution/Wind-Up
NRA Business Alliance Members can join FFLBizHub.com at a discounted rate with their membership identification number.
"The addition of these regular publications to FFLBizHub.com adds a layer of significant value to those seeking an FFL or managing the growth of an existing business," says Alexis Tunell, Executive Director of FFLBizHub.com. "As a former participant in the Orchid/NSSF Firearms Industry Compliance Conference, we've held Clay Cheshire, co-founder of Munitions Law Group, in very high regard. We anticipate that these publications will be valuable to our members."
The NRA Business Alliance was established in 1992 to provide NRA Member Businesses with a marketplace to sell goods and services to fellow NRA Members. The NRA's Business Alliance website, service directory, Member magazines and promotions, and NRA Member Businesses reach nearly four million NRA Members. NRA Business Alliance members also enjoy many benefits including NRA member magazines, NRA Endorsed Insurance and discounts on a wide range of business services. For more information about the NRA Business Alliance, visit https://www.nraba.org.
About The Munitions Law Group, Cheshire DeBrosse, P.C.
Munitions Law Group ("MLG") is a hybrid boutique/full-service law firm that handles – exclusively – firearms, explosives, and other defense articles and sporting goods issues for companies and individuals in the United States and internationally. MLG serves as premier outside legal point of contact for members of the Firearms Industry. MLG's mission is to provide top-notch, but cost-effective, legal services to its clients. The firm has attorneys in multiple states, with its primary offices in Atlanta, Georgia and Columbus, Ohio. MLG attorneys have represented clients in 38 states and 14 foreign countries.
About FFLBizHub.com
FFLBizHub.com is a trusted platform that facilitates entry, licensing and growth in the firearms industry. Its members gain access to low cost, high value tools for running their business operations while navigating Federal ATF and State firearms compliance. FFLBizHub.com was developed in conjunction with the four leading industry associations and participating software and service providers. For more information visit FFLBizHub.com.
About the National Rifle Association
Established in 1871, the National Rifle Association is America's oldest civil rights and sportsmen's group. Five million members strong, NRA continues its mission to uphold Second Amendment rights and is the leader in firearm education and training for law-abiding gun owners, law enforcement and the military. Visit http://nra.org.