Fayetteville, AR –-(Ammoland.com)-An Iraq War veteran and mother of two has been arrested in New York City after bringing her children to visit the children's father, her estranged husband. I have been able to verify the arrest, booking, and eventual release of the woman, Deanna Jo Robinson, and there is a funding campaign for her legal expenses. According to reports, her ex-husband received the children, then called the police on the assumption that Robinson had a handgun somewhere in her possession. Officers found a weapon in her vehicle.
This is unfortunately not Robinson's first bad encounter with law enforcement. Over two years ago, an accusation was made that her older son, who suffers from cerebal palsy, was being neglected. When Robinson insisted on seeing any paperwork that the officers had, they refused, leading to her attempting to prevent them from entering the home where she was staying at the time. An altercation ensued, during which a sheriff's deputy punched Robinson, who was thirty-eight weeks pregnant at the time. A video exists of the fight, but the deputy was not charged.
Robinson's history has even more detail, since she was awarded the Airman's Medal for pulling soldiers from a burning aircraft in Iraq. At least, her service to the country makes her a sympathetic defendant. And she is not the only American who has run afoul of New York City's onerous gun laws that infringe on the rights of people who are hurting no one. And while the safe passage provision of the Firearms Owners Protection Act of 1986 might suggest to some that Robinson and others are supposed to be protected, the fact that her destination was Mayor Bloomberg's former fiefdom makes the law inapplicable in my reading.
The fact that the Second Amendment has been incorporated as an individual right against the states by the 2010 McDonald decision would suggest to ordinary people that bearing arms is protected throughout the entire United States. But that ruling, as with Heller, only covered ownership in detail, so in legal terms, carry outside the home remains uncertain. The founders of this nation intended the Constitution to be something that a person of decent education could understand, but the lawyers are in charge now, and until a case can work its way through the judiciary to the Supreme Court regarding what "bear arms" actually means, we're left with a patchwork of regulations.
And thus the need for national carry license reciprocity. And there is a bill in Congress to provide just that. But where are the Republicans? Good people shouldn't be disarmed when they cross state borders, and rights exist everywhere. Until we have a law in place that makes those rights explicit to each state, more explicit than the plain language of the Second Amendment.
Then we need to restrain law enforcement. As the recent arrest of a nurse in Utah by a police officer who was angry that she wouldn't violate hospital policy and the privacy rights of a patient who was not in custody or the subject of a warrant illustrates, we've allowed agents of our government to wield far more power than they can use responsibly.
Until we restore the doctrine that power flows from the people to the government and not the other way around, no right is safe.
---
About Greg Camp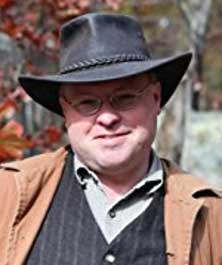 Greg Camp has taught English composition and literature since 1998 and is the author of six books, including a western, The Willing Spirit, and Each One, Teach One, with Ranjit Singh on gun politics in America. His books can be found on Amazon. He tweets @gregcampnc.