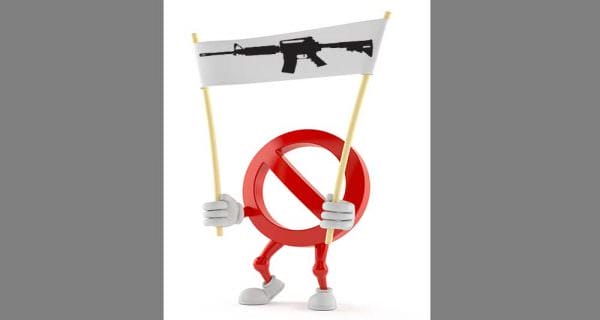 Virginia – -(Ammoland.com)- Virginia Citizens Defense League EM, John Pierce, and I have been in contact with several localities in the western part of Virginia that have very old ordinances on the books that prohibit the possession of guns during protests and demonstrations.
Those old ordinances are invalid when it comes to prohibiting firearms and we are working to get them updated.
Here is John's report on Roanoke County:
I am currently involved in a separate case involving Roanoke County and the state preemption statute so I have spoken with County Attorney Ruth Ellen Kuhnel on several occasions and her office is very aware of the limits that preemption places upon local power.

When Philip contacted me regarding Roanoke (and several surrounding counties) having local ordinances regarding lawful carry at 'demonstrations', 'parades', etc, I reached out to Ms. Kuhnel. She immediately understood the concern, agreed that the local ordinance in question needed to be corrected, and promised to work with the county government to do so at the next ordinances revision timeline (most jurisdictions who use services such as Municode to handle their code publication try to time ordinance revisions to minimize the substantial costs involved in off-cycle updates).

In the meantime, she assured me that the preempted ordinance is NOT being enforced where firearms are concerned and she was making sure that all local law enforcement was aware of this fact.

I want to specifically thank Ms. Kuhnel for addressing our concerns so quickly and with such professionalism. She is the kind of professional that we could wish for in all of Virginia's jurisdictions.

I will be reaching out to the county attorneys for Franklin County and Botetourt County as well. I will share those updates as they become available.
–
Here is an article on Blacksburg considering a ban on some weapons.
Thanks to EM Dave Hicks for the link: http://www.roanoke.com/news/blacksburg-moving-to-change-assembly-regulations
About Virginia Citizens Defense League, Inc. (VCDL):
Virginia Citizens Defense League, Inc. (VCDL). VCDL is an all-volunteer, non-partisan grassroots organization dedicated to defending the human rights of all Virginians. The Right to Keep and Bear Arms is a fundamental human right.
For more information, visit: www.vcdl.org.