Weekend of November 23rd to Sunday, November 26th, 2017, 8 killed, 37 wounded. Source: HeyJackass.com
Editors Note: The Weekend's Shoot-o-Rahm-a is a tally of the ongoing shootings & gun deaths that occur each weekend in the gun control hell hole, called Chicago. We take no pleasure in this reporting, but someone has to shine a light on the reality of what happens when politicians disarm a population and fail to prosecute gun crimes.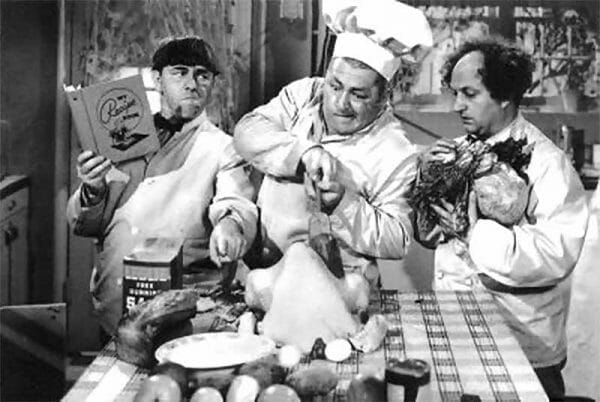 Chicago – -(Ammoland.com)- Last year, this extended weekend put up July 4th-like numbers. This year, we're looking at more booze-infused domestics, shopping idiocy and run-of-the-mill Chicago stupidity than a summer weekend rerun.
Final 2017 Shoot-o-Rahm-a Tally: 8 killed, 37 wounded
2016 Thanksgiving weekend: 11 killed, 64 wounded
2015 Thanksgiving weekend: 9 killed, 22 wounded
2014 Thanksgiving weekend: 5 killed, 23 wounded
2013 Thanksgiving weekend: 4 killed, 12 wounded
Wednesday 11/22/2107
5:30p 1900 S Pulaski, North Lawndale, M/30
6:15p 4300 W Wrightwood, Hermosa, M/27
7:00p 500 N Lavergne, Austin, M/19
Thanksgiving 2017
1:05a 7100 S Hermitage, Englewood, M/31
1:35a 400 E 77th, Grand Crossing, M/38
4:20a I290 @ Ashland, Near West Side, M/?
12:35p 1800 W Maypole, Near West Side, M/23
3:40p 300 E 47th, Grand Boulevard, M/22
5:00p 4500 S King, Grand Boulevard, F/24
10:00p 4700 W Warwick, Portage Park, F/24
Black Friday 2017
1:30a 7500 S St. Lawrence, Grand Crossing, M/18
10:15a 10000 S Avenue M, East Side, M/22
5:05p 1500 S Ridgeway, North Lawndale, M/23
6:35p 6900 S Fairfield, Chicago Lawn, M/?
6:55p 5900 W Division, Austin, M/22
8:00p 6400 S Calumet, Grand Crossing, M/22
8:10p 5000 S Wood, New City, M/16
8:45p 1000 N Austin, Austin, M/26
8:50p 6600 S Peoria, Englewood, M/31
9:55p 500 N Drake, Humboldt Park, M/15
9:55p 500 N Drake, Humboldt Park, M/16
9:55p 500 N Drake, Humboldt Park, M/16
Saturday 11/25/2017
2:30a 4100 W Madison, Garfield Park, M/17
2:30a 4100 W Madison, Garfield Park, M/19
2:30a 4100 W Madison, Garfield Park, M/20
3:50a 6100 S Rockwell, Chicago Lawn, M/58
8:05a 1200 S Independence, North Lawndale, M/20
8:05a 1200 S Independence, North Lawndale, M/29
12:00p 200 N Pine, Austin, M/21
12:35p 1500 S Ridgeway, North Lawndale, M/42
6:20p 5400 S Cottage Grove, Washington Park, M/25
8:40p 2700 S Tripp, Little Village, M/24
9:00p 11500 S Bishop, West Pullman, M/61
9:20p 3000 W Arthington, Garfield Park, M/32
10:20p 3000 S Halsted, Bridgeport, M/25
10:20p 9700 S Greenwood, Pullman, M/20
Sunday 11/26/2017
7:35a 6200 S Seeley, Englewood, M/29
10:30a 200 N Lockwood, Austin, M/18
8:40p 6800 S Paxton, South Shore, M/29
9:00p 900 S Drexel, Chatham, M/22
9:00p 900 S Drexel, Chatham, M/24
9:30p 2600 W 63rd, Chicago Lawn, M/18
9:30p 2600 W 63rd, Chicago Lawn, M/27
9:50p 600 N Sawyer, Humboldt Park, M/19
11:15p 6200 S Aberdeen, Englewood, M/17
Key:
shooting
homicide
Weekend = 12p Wednesday – 6a Monday
About HeyJackass
Statistician W H Thompson keeps a running count of gun related shootings, murders, accidents and assorted firearms mayhem week by week for the Democrat-run paradise called Chicago Illinois. HeyJackass illustrates in graphic form the Chicago values of murders, crime and mayhem at www.HeyJackass.com