YouTube personality, Graham Baates, gives us a video breakdown of the Smith & Wesson SD9 VE.
USA – -(Ammoland.com)- With all the attention on Smith & Wesson's latest additions like the Shield 2.0 and M2.0 Compact I thought it time we look at their affordable classic, the SD9 VE.  After years of production and a handful of evolutions, the SD9 VE remains a mid-sized handgun packing 16+1 rounds of 9mm and available for around $250. Sometimes, we get lost looking at the new and forget the tried and true.
One thing that impressed me right off the bat was the construction quality.  It's not that I had low expectations of Smith & Wesson, rather that I expected them to be like many other makers and let their tooling get sloppy over the years.  As shown in the photos below, my example might as well have had serial number 1.
Other features match the modern standards for popular handguns.
When it came time to hit the range we wanted to see how the gun would run with a variety of ammunition.  For that reason we brought along a mix from Freedom Munitions, PPU, Speer, Browning, Hornady, Fiocchi, Polycase, and Liberty.  The loads ranged from 165gr down to 65gr.  For our grouping we of course used Nosler.  See the results in the video below.
---
About Graham Baates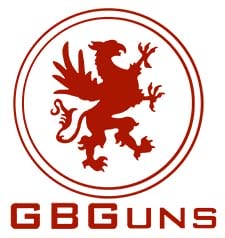 "Graham Baates" is a pen name used by a 15-year active Army veteran who spent most of his time in the tactical side of the Intelligence community including tours in Afghanistan and Iraq. Post-Army Graham spent some time in the 3-Gun circuit before becoming a full-time NRA Certified defensive handgun instructor and now works as an industry writer while curating a YouTube channel on the side. Visit Graham on Youtube .