Josh puts a 1000 rounds through the recently released Smith & Wesson M&P 2.0 Compact Pistol.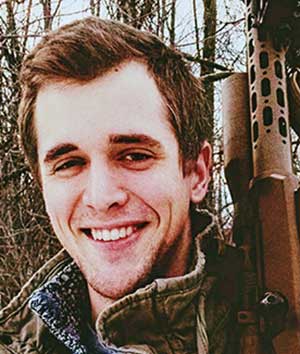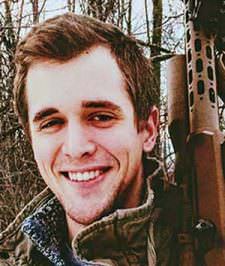 U.S.A. –-(Ammoland.com)- I admit that I was pretty excited when I heard that Smith & Wesson was coming out with their new M&P 2.0 Compact series of pistols.
I love me a good, mid-sized 9mm, but up until now I had lost a bit of interest in the genre due to, well, a rather boring and dry market filled with what is basically variations of the same gun. I found myself with a whole day, one thousand rounds, and a brand new 2.0 Compact 9mm to put through its paces.
Before I start this review, I need to address the elephant in the room when it comes to the factions I know will be reading this. The proverbial elephant comes in the form of the Glock 19 and its variants. I know that many of you are looking for a head-to-head comparison, but I will save that for the YouTube guys and the clickbaiters. What I will say about it is that, in my educated and concise opinion, S&W has done what others apparently can't do, which is release a significant and new product that customers have been wanting instead of a cosmetic modification of an existing design.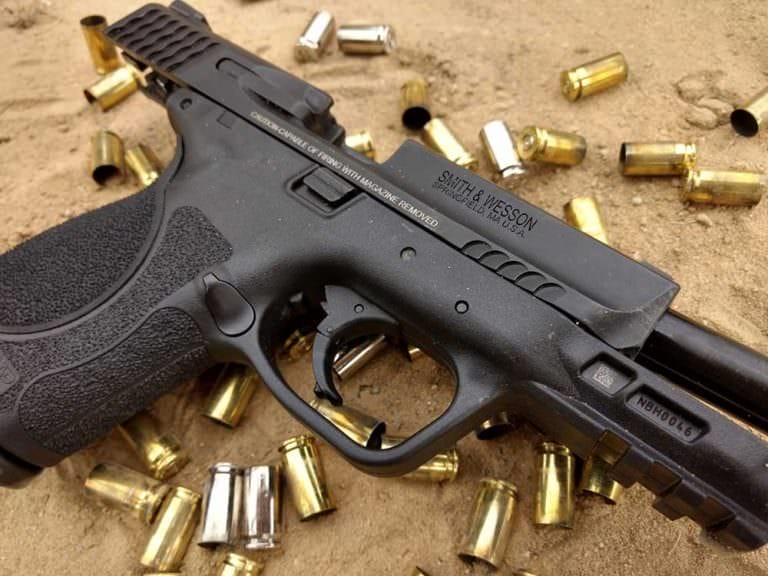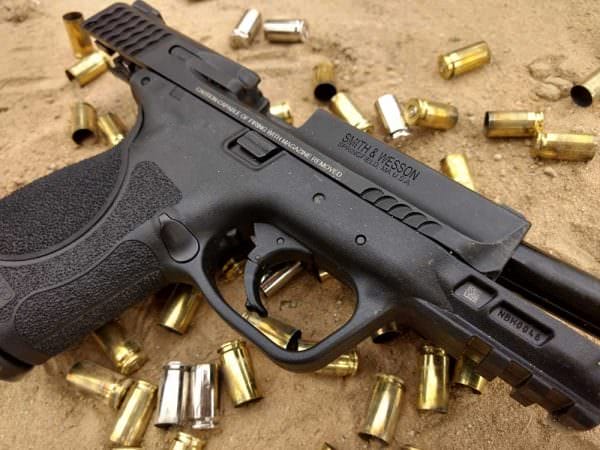 See, friends, I'm not a guy that likes to nitpick. I'm not slamming any products or pushing one over the other. All I'm saying is that there is a mediocrity that has taken a hold of segments of this industry and, unlike so many others, Smith & Wesson has managed to innovate not just in design and materials, but is actively giving other companies a run for their money by invading established niches in the market.
The S&W M&P 2.0 Compact Pistol is more than just a new addition to an established line; it is the pistol that we've all been asking for for years and finally someone has delivered. I'll go down the list in detail, but know that the bar has been set for a 15+1, 4" pistol. The trigger is beyond great, the sights are steel, and the grips are actually designed for human hands. It may have taken a long time, but the wait was worth it.
Since this gun is so new and there are soon to be a bunch of Tactical Timmy types that disparage it in favor of their preferred 'wheapon shhhystem' while digging their hands into a bag of Cheetos, I will be the first to say that this thing is as close to perfect out of the box as I could ever hope a handgun to be.
Now, here's where 'perfect' in the context of 'perfection' comes in. Most people would agree that an ideal pistol would be lightweight, powerful, accurate, compact enough to conceal yet large enough to shoot easily, hold as much ammunition as the size allows, be corrosion resistant, and have minimal recoil. The ideal gun would be adaptable to a variety of end-users and be easily maintained. Some bloggers and 'experts' have theorized that due to our technology, we reached peak on handguns a while ago and there was no more room for improvement. Suffice to say, Smith & Wesson must've missed that memo.
The 2.0 Compact easily meets all the above criteria and exceeds any other production gun out there as far as the standard features. The pistol has an ideal barrel length at 4", holds 15+1 rounds standard, and features an exceptional set of ergonomic traits that make it the most user-friendly handgun of its type on the market.
I find that, above anything else, the all the competitors to the M&P line have had a hard time dealing with the simple and easily changed grip swells. This feature is a huge reason as to why the line has been so successful and it affords any shooter the option to quickly and easily customize their own gun at no cost. The 2.0 Compact needs no grip reduction or stippling. The texture of the grip is aggressive and there is no slippery places to allow the gun to shift in the hand while firing.
The pistol comes equipped with an updated version of the classic M&P trigger and it is about the crispest and cleanest breaking factory triggers I have ever tried. The 2.0 trigger is a segmented, two-part design that has a clear and tactile reset that allows for very quick follow-up shots.
It is hard for me to illustrate to you across text just how well this gun handles. The grip fits the hand and doesn't exceed it. The trigger pulls naturally and doesn't bite the finger. The sights are easy to use and, on my example, are spot-on at 25 yards. You can really tell that you're dealing with all-steel internals, as there is no creaking of plastic or flexing in the frame when firing. The gun simply shoots.
I had to get familiar with the Smith & Wesson M&P 2.0 Compact quickly in order to get this review out, and the honeymoon was short but sweet. I fired a hair over 1000 rounds in a single session through this gun using ammo from a variety of makers. I only allowed cool-down when I had to pick up my brass to avoid slipping on it. A full half of my shooting was done with Sig Sauer's excellent V-CROWN and FMJ ammo. For the uninformed, Sig Sauer makes some of the very best ammo on the market today. They are still new to the ammo scene, but I've been won over. Not only was the Sig Sauer ammo accurate, averaging 2.5" across all loads for 10 shots at 25 yards, it was also supremely reliable.
In regard to reliability, I had zero failures with the gun to speak of. The gun, right from the box, ran like a sewing machine and chewed through box after box after box. I didn't bother cleaning or even wiping it down before heading to the range, which I did immediately after picking it up. The course of fire I put it through lasted for hours with no mercy. As soon as I got the mags loaded, I started shooting.
Accuracy didn't change across the time of shooting. I did my initial accuracy testing while the gun was cold and fresh from the box, and that accuracy didn't change even in the last fifty I fired for group at the end of my first range test. Ammo from Hornady, Sig, and Lehigh Defense ranging from 70 grains to 147 grains all cycled and fired without issue and hardly a difference in point of aim.
All loads were fired over an Oehler 35P chronograph on a 75 degree day while five feet from the muzzle. Velocity is an average of ten shots. Accuracy is in inches at 25 yards from the bench.
Lehigh Defense 70gr HERO——————————————1670fps——1.75"
Lehigh Defense 90gr Xtreme Defense +P————————1454fps——2.05"
Hornady 147gr XTP—————————————————-987fps——-3.20"
Hornady 135gr Critical Duty +P————————————1125fps——2.20"
Sig Sauer 115gr V CROWN——————————————-1242fps—–2.15"
Sig Sauer 115gr FMJ—————————————————1220fps—–3.10"
Sig Sauer 124gr V CROWN——————————————-1158fps—–1.70"
Sig Sauer 124gr FMJ—————————————————1125fps—–2.25"
As I mentioned, the majority of my testing came from Sig Sauer's ammo. As such, I developed a very clear picture of what the gun could do with this specific brand and it gave me a glimpse as to how easily a person can master this weapon. The size, sights, and trigger made this pistol so easy to fire and control that, when combined with the familiar Sig loads and a grip insert that actually fit my hand, I was able to breeze through drills with unbelievable accuracy. The gun just points and shoots so well that I felt like I was dreaming.
A final note on accuracy- I'm a pretty darn good shot and I've become accustomed to the awesome accuracy that can be generated by today's guns. What really struck me about this weapon was just how easily it grouped and how few fliers I had. I get some guns in that just can't hold a group when hot, but that was not the case here. I fired the weapon at close range and there wasn't really a challenge in shooting groups. The clusters were so similar that I had to back out to 25 yards to see a difference in group size, and even then they were so close in size that I didn't consider them to be significantly different.
This is a match-grade production pistol that genuinely surprised me in the accuracy department and I fully believe that there is better accuracy to be had even with the already impressive results. A thousand rounds can get you used to a gun, but it takes time to get to know it individually and that is when you can really wring it out.
This might seem like a bit biased of a review to some of you, but you need to understand that I shoot lots and lots of guns almost every single day of the week and have a very clear idea of what makes one worth it or not. I had a hell of a good day with the Smith & Wesson M&P 2.0 Compact Pistol and I lamented when I had ran out of ammo and I lamented further when I came home and had to type this out with fingers sore from hours of enjoyment. As I type these final words, the gun in this article is sitting right next to my laptop, just begging me to wrap my hand around it again. This is a gun that wants to shoot, and you're going to want to oblige it at every turn when you go pick one up from your favorite retailer.
Special thanks to:
Smith & Wesson
Sig Sauer
Hornady
Lehigh Defense
---
Bonus Look Video: NEW! Smith & Wesson M&P 2.0 Compact- The True Glock 19 Killer?
---
About Josh Wayner:
Josh Wayner has been writing in the gun industry for five years. He is an active competition shooter with 14 medals from Camp Perry. In addition to firearms-related work, Josh enjoys working with animals and researching conservation projects in his home state of Michigan.