Opinion
Buckeye, AZ –-(Ammoland.com)- With the recent House passage of the National Concealed Carry Reciprocity Act, and the attachment of the "Fix NICS" bill, we are again hearing accusations of betrayal and false-dealing from the NRA.
Up front I want to say that those accusations are misguided.
Having dealt closely with the leaders of NRA, I do not believe that any of them are working for the enemy or simply in it for themselves. While I think there is some self-serving going on, I think most of the problems at NRA come down to different visions and strategies, not evil intentions.
So how do we address the conflicts, and Fix NRA going forward? We start with getting new perspectives onto the Board of Directors, and bringing more accountability to that body, and the staff that works for them. This year we have the opportunity to do both of those things, beginning with the ballots that those of us who are Life Members, or have been members of the organization for at least 5 consecutive years, are receiving about now.
This year, I'm bullet voting for Adam Kraut.
While there are several other new candidates and incumbents who I really like on the ballot this year, including a couple that I consider friends, I will be marking my ballot with a single vote for Adam Kraut, and I encourage you to do the same. If the others run again, I will consider giving them a vote, but this year, I am putting everything behind Adam because I believe his agenda is right for the NRA.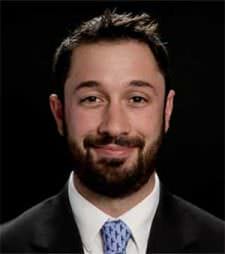 Last year Adam was a petition candidate, and he barely missed the cut, then lost the 76th Director position to 20-year incumbent John Cushman by about 60 votes at the convention in Atlanta.
This year, after the bylaws were changed to make the petition process much more difficult, Adam is one of only two candidates to be nominated exclusively by petition of members.
I endorsed Kraut last year after a long correspondence, then finally met him for the first time at the convention. He's an attorney, but don't hold that against him, he's also manager of a gun shop in Pennsylvania, as well as a co-host on the popular YouTube channel, "The Gun Collective" where he regularly boils down complex aspects of gun laws and legislation in a regular segment known as "The Legal Brief" and featured weekly on AmmoLand News.
Not only does Adam want to represent you on the NRA board, he wants to make the whole board more accessible and responsive to NRA members. He has created a portal on the Gun Collective website that allows members to send correspondence to NRA directors – something I have been calling on the NRA to provide for well over a decade. He has also offered a set of simple bylaw changes to make the board more accountable to the membership.
Here's a brief summary of Adam Kraut's bylaw proposals to help Fix NRA:
Term Limits (of sorts): Limit nomination by the Nominating Committee to no more than two consecutive terms. An incumbent director could run for a third and successive terms, but only by gathering enough voting member signatures to qualify for the ballot. A former director could be renominated by the Nominating Committee after a hiatus of three years off the board.

Mandatory Meeting Attendance: Directors would be limited in the number of meetings they could miss. Too many absences would result in them being forced to resign from the Board of Directors. Reasonable provisions are included for medical emergencies, natural disasters, and other matters beyond a person's control, but directors are elected to do a job, and much of that job involves attendance and participation at board of directors meetings. There are currently several directors who have not attended a board meeting in years.

Creation of an Honorary Board: Often celebrities, politicians, competitors, and business executives have inflexible schedules that do not permit committing to regular attendance at board meetings, but they still have a lot to offer to the NRA. An Honorary Board provides a way for these people to contribute to the organization without demanding that they commit to the level of participation required of directors. The Honorary Board would have no policy-making authority, but would create a "bully pulpit" for high-profile members to support the NRA.
These changes won't Fix NRA, but they will have a positive impact and help bring back some of the accountability that has gradually slipped away over the years since the Cincinnati Reforms of 1977. Your help is needed to get these bylaw proposals to the next step in the process. Go to www.AdamKraut.com and click on the menu option for NRA Bylaw Amendments, then download and print a petition. Fill it out, sign it, and ask your NRA friends to sign it, then mail it back to Adam.
Please do this right now, and don't forget to send it back. If you're like me, and you tend to set these things aside with the intention of collecting some signatures and sending them in later – then losing them, misplacing them, or just forgetting about them – print multiple copies, and send in the ones with your information and signature now, then work to get other signatures on the others when you can.
I'm impressed with Adam, and impressed with these simple steps toward improving the NRA. As I mentioned, there are a number of people on the ballot this year that I really like, and would normally vote for, but bullet voting gives your vote more power, and we really need Adam Kraut on the board, so I'm encouraging you to mark your ballot for Adam only, and send it in. You can vote for up to 25 candidates, but you don't have to mark that many. Marking more than 25 will invalidate your ballot, but marking fewer than 25 is perfectly acceptable.
We're not going to Fix NRA in one fell swoop, but we'll never get it done if we don't start getting some fearless advocates like Adam onto the board. He's crossed the first hurdle by collecting enough signatures to get his name on the ballot. Now it's up to you.
Keep an eye on your NRA magazines. Your next issue should have your ballot in it. Mark it for Adam Kraut, and mail it in, then talk to your friends and encourage them to also vote for Adam.
It's your NRA. Start taking it back.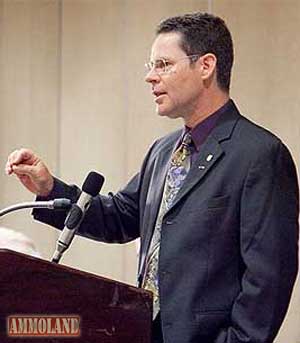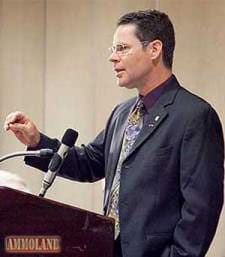 About Jeff Knox:
Jeff Knox is a second-generation political activist and director of The Firearms Coalition. His father Neal Knox led many of the early gun rights battles for your right to keep and bear arms. Read Neal Knox – The Gun Rights War.
The Firearms Coalition is a loose-knit coalition of individual Second Amendment activists, clubs and civil rights organizations. Founded by Neal Knox in 1984, the organization provides support to grassroots activists in the form of education, analysis of current issues, and with a historical perspective of the gun rights movement. The Firearms Coalition has offices in Buckeye, Arizona and Manassas, VA. Visit: www.FirearmsCoalition.org.