Arizona -(Ammoland.com)- It is undeniable that a significant percentage of killers are known to their victims.
This often makes self-defense claims easier to understand. Previous death threats, a violent criminal history, and/or a current restraining order does much to show that an armed victim was justified in shooting and/or killing a person they knew who was attacking them.
One of the most misleading statistics in the debates about self-defense is that "most victims know their killers".  Everyone knows hundreds or thousands of people in the area where they live. They know the creepy neighbor, the homeless guy who accosts people at the supermarket entrance, the teenager who burglarized the house down the block. They know the violent ex-boyfriend, the son who got into drugs and criminality who they are estranged from, the bad date who keeps calling. Some know the drug dealer next door, the local prostitutes and pimps, and the local gang members.
The "most victims know their killers" meme is intended to give the impression that people are primarily killed by people who they love and who love them. That impression is false. Most killers are not normal, ordinary people who snap. They are long-term violent people who usually have a criminal history. Those violent people also have hundreds or thousands of people they know. The people they know are potential victims.  The people they know often fear them, avoid them, file criminal complaints against them and have restraining orders issued against their killers.
Part of the deception of the numbers is they only apply to homicides that are solved. 44% of homicide relationships are not known. Most victims know their killers because those are the easiest murders to solve.  Only one eighth of all murders are known to be committed by immediate family members.  Most of those family members have a long history of violence.
Here are five examples I found from a recent week in March of 2018. One of the cases was from adjudications of an incident that happened earlier. I did not know the details until the information was published. All the incidents involved armed victims responding to attackers known to them.
22 March, 2018, 10 p.m. Attacker worked in his yard
GRAYSON COUNTY, Tex. (KXII) — A man is in the hospital after authorities said he broke into a Grayson County home and was shot by the owner.

Neighbors said the homeowner, who is elderly and bedridden, told them the intruder worked on his yard in the past and has allegedly created problems recently.
26 March, 2018 Tulsa, Oklahoma, 5:20 p.m., Sister's Ex
A woman shot her sister's former partner after he reportedly broke into her apartment Monday afternoon in east Tulsa, police said.

The man allegedly entered the residence around 5:20 p.m. The woman, who was home at the time, shot him once in the torso, Tulsa Police Cpl. Mike Hanley said.
26 March, Chattahoochee Georgia, 2018, 3 a.m. estranged son
A man was shot and killed early Tuesday when he threw rocks and tried to break into his 81-year-old father's south Fulton County home, according to police.

The estranged son, identified as Troy Fountain, 56, tried "to make forced entry into the father's home and was shot one time," Chattahoochee Hills police Chief Stoney Mathis said. "The son is deceased and the case is under investigation at this time."
26 March, Lenoir County, North Carolina, 2018, 1:15 p.m. Neighbor
Deputies say Tripp was checking on his dog pens on his property when Holland jumped the ditch and attacked him with a knife. Relatives say Tripp received a 15-18 inch slash on his side and had 33 staples at the hospital to close the wound.
Major Ryan Dawson said Tripp tried to defend himself and first fired a shot at the ground with his gun. After Holland tried to attack him again, Dawson said the victim fired a second time, hitting Holland in the upper torso/shoulder area.
28 March, 2018 No Charges, drug dealer, threats texted on 29 Oct., 2015
Yellowstone County prosecutors have chosen not to pursue charges against Nicholas Frandsen because it was determined he acted in self-defense in the shooting death of 42-year-old Shawn Allread.
In a memo, Deputy County attornies Ed Zink and Julie Patten state Frandsen was in his own home where self-defense protections are at their highest.
It also states Allread entered Frandsen's home armed with a firearm.
Most murderers are not the friend you have known for years, the wife that stood by you, the husband that helped raise your children, the veteran on the school board, or the neighbor who brought cookies when you arrived in the neighborhood. Most murderers have a long history of violent behavior.  Knowledge of that violent behavior can be part of the justification for a defensive shooting.
©2018 by Dean Weingarten: Permission to share is granted when this notice is included.
---
About Dean Weingarten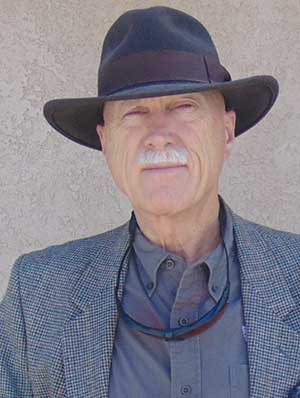 Dean Weingarten has been a peace officer, a military officer, was on the University of Wisconsin Pistol Team for four years, and was first certified to teach firearms safety in 1973. He taught the Arizona concealed carry course for fifteen years until the goal of constitutional carry was attained. He has degrees in meteorology and mining engineering, and recently retired from the Department of Defense after a 30 year career in Army Research, Development, Testing, and Evaluation.