USA – -(Ammoland.com)- When one thinks of a single action revolver, usually the same thought comes to mind, two gunslingers all duded up in cowboy hats with low slung holsters drawing on each other from a paced out distance. Then a blinding flash from both guns, and in most cases, the good guy walks away while the bad guy is lying face down in the dust.
But in the grand scheme of things, have single action revolvers outlived their usefulness, or can technology from the 19th century find its way into the 21st amidst the high tech gadgets we're used to now?
Now, when one talks about single action revolvers, you're talking about a broad swath of time, starting from the late 1830's with the introduction of the black powder cap and ball Colt Paterson up until the Ruger Blackhawk with its adjustable sights and coil mainspring that was introduced in the 1950's. In between are a lot of years many leaps and bounds that saw the first self-contained cartridges, bored through cylinders and many calibers that have lasted until today. We also saw many famous instances of how those guns were used, on both sides of the law, and in countless others we will never know of.
Despite all of the Hollywood fantasy, many gunfights with those old single action revolvers still fell back on someone behind the trigger knowing how to use it with some skill. There was little quick draw action and more proper sight alignment and trigger control.
One such incident that was entirely against what most people have seen or think about single action revolvers involved veteran Arizona lawman Jim Roberts, known to most as "Uncle Jim." One night as the deputy sheriff in the town of Jerome, three men were holed up after killing another in a card game. Roberts and his deputy found out that the three were not about to give up, and when the deputy's courage left him, Roberts told the deputy to get out of the way and he would take them all. A few minutes later, the three evil men were lying on the ground dead.
However, in 1928, Uncle Jim was a very different man. A much older man now seventy-one years old, Roberts walked his beat around the city of Clarksdale, but he was hunched over, the years and miles had taken their toll on him. He looked nothing like those early western heroes on the silver screen like Tom Mix. In fact, most would probably have said he was too old to handle the job, until June 21st when two men, Earl Nelson and Willard Forrester robbed the Bank of Arizona of almost fifty thousand dollars, the most significant heist in the state at the time.
Roberts was making his rounds at the same time the robbers got into their car and started to drive away. Nelson leaned out of the car and winged off a shot at Roberts and missed. Uncle Jim slowly took his Colt single action of his pants pocket, since he didn't keep it in a holster, and took a careful, two-handed and deliberate aim. Then fired off a single shot at the moving car, now a good distance away and struck Forrester in the head, killing him instantly. The car crashed next to the high school, and Nelson took off, and Roberts tracked him down later and took him in alive. Jim Roberts lived another six years and was found on the ground after suffering a heart attack.
So why would anyone pick a single action revolver over a modern firearm?
One is that they are very reliable and extremely tough. When the Colt Single Action Army came out in 1873, it quickly became the favorite of many, and the U.S. Army adopted it in the mighty .45 Colt with a barrel length of 7 ½ inches. While not the only single action revolver, there was, of course, many Colt conversion revolvers that were essentially 1851 Navy and 1860 Army models that were converted over to fire cartridges from the previous black powder cap and ball revolvers. Smith & Wesson got into the game being the first to have the bored through cylinders to allow self-contained cartridges. Remington and a few other companies tried to compete, but none could compare the Colt Single Action Army, which became the Glock pistol of the day.
While most think only of the powerful .45 Colt round when it came to the Colt SAA, it was in fact chambered in a couple dozen different calibers, including .44-40, .38-40 (favored by lawman Bill Tilghman), and .32-20, which made it very popular with those with Winchester and Marlin lever action rifles in those same rounds so that only one caliber of ammunition had to be carried.
Those Colt SAA revolvers and their modern Italian clones are simple and easy to function, but they certainly have their drawbacks.
Because they have a hammer mounted firing pin, it's not wise to carry the gun with a round on a loaded chamber, effectively turning the six-shot revolver into a five shot gun. A single action revolver also has a light trigger pull once the hammer is cocked, much lighter than a double action revolver or semi-auto pistol, making it likely for an accidental discharge if you're not careful and haven't practiced with the gun.
These are also reasonably large guns compared to semi-auto pistols that hold more rounds, even in a short "Sheriff" model with its 3 ½ " barrel the Colt SAA and it's clone is longer than a full size 1911 by about a good half inch and the cylinder makes it wider.
So what are the pros for carrying a single action revolver?
One, the caliber selection is extensive, anything from .22 Long Rifle up to .44 Magnum and beyond, although the best choices for personal defense are in between. While most of the traditional choices are tough to come by in the way of ammunition, you can get revolvers in .357 Magnum or in the case of the Ruger Blackhawk, interchangeable cylinders in both .357 and 9mm for the same gun.
Speaking of the Ruger Blackhawk and it's fixed sighted cousin the Vaquero, there are no better single action revolvers for those who want a gun for durability and toughness. Bill Ruger when he designed the Blackhawk in 1955 wanted a modern version of the Colt Single Action Army, capable of being chambered for modern cartridges but having modern features. Coil springs replaced the old style flat mainsprings of the Single Action Army, adjustable rear sights replaced the fixed sights of the Colt, and it was first chambered in .357 and .44 Magnum, with .41 Magnum, .45 Colt and .30 Carbine to follow in the first couple of decades. The original Blackhawks were like the Colt, not safe to carry with the hammer down on a loaded round, that all changed in 1973 when Ruger added a transfer bar safety and then offered to retrofit any older Blackhawk for free.
In 1993 Ruger introduced the Vaquero due to the popularity of Cowboy Action Shooting. Like the Blackhawk, the gun was tough as nails but was built to look like a Colt Single Action Army, but can safely load and carry all six rounds. In 2005 Ruger brought out the "New Vaquero," built on a smaller frame and was much closer to the Colt Single Action Army then the original Vaquero was. The caliber choices have been the always popular .45 Colt, .357 Magnum, though the early Vaquero was chambered in .44-40 and .44 Magnum as well. There are the occasional distributor exclusives in .45 ACP and other calibers every now and again.
I have owned many single action revolvers over the years, in fact, the first handgun I ever owned was a Ruger Blackhawk in .357 Magnum. I never thought of the fact it wasn't modern enough to be a hindrance. You have to understand with a single action revolver that reloading is going to be slower, much slower, but it has been proven over the years that most defensive shootings only involve a couple of rounds being fired. Still, it is something to think about.
Then there is the fact that you aren't merely just pulling the trigger, you have to cock the hammer back before each shot. Someone who isn't used to a single action revolver isn't going to be able to do that under pressure quickly without having practiced and practiced a lot until it becomes second nature.
So again why would you want a single action thumb buster instead of the latest and greatest semi-auto pistol? Well, in more than one state the handgun magazine limit is stuck at ten rounds, so six shots aren't all that far away from the limit. The single action revolver does tend to be a more "safe" choice if you are worried about what political climates might be coming sooner or later. While I despise the thought of any handguns being banned, it is something to think about.
The single action revolver is not merely a throwback to a bygone era. It's not simply a Hollywood prop that looks cool and flashy when drawn from a holster at speed by some actor in a fancy outfit. A single action revolver is a tool and a darn good one at that. It's as viable a defensive handgun in 2018 as it was in 1918 and even 1888 if you are willing to understand the limitations and practice with it, which is what you should do with any handgun, you carry to protect your hide.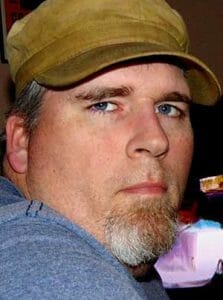 About David LaPell
David LaPell has been a Corrections Officer with the local Sheriff's Department for thirteen years. A collector of antique and vintage firearms for over twenty years and an avid hunter. David has been writing articles about firearms, hunting and western history for ten years. In addition to having a passion for vintage guns, he is also a fan of old trucks and has written articles on those as well.