YouTube personality, Graham Baates, gives us a video breakdown and review of the Regent BR9 from LKCI, LLC.
U.S.A. – -(Ammoland.com)- The Browning High Power is one of those classics that I've always wanted to try.  Regarded as one of Browning's last designs, the pistol wasn't produced until after his death.  Despite being in service since 1935 used guns aren't common and can cost $800 or more.  Thanks to LKCI, LLC of Ohio and Tisas we now have an excellent modern production variant, the Regent BR9.
How well is the Regent BR9 built? 
Take a look at the tabletop video below.
If you're not familiar with this historical design, the name "High power", or "Hi-Power" for the friendly types came from the higher capacity.  The High power name refers to the fact that with 13+1 capacity the pistol.  This was nearly doubled the capacity of other models of the time like the 1911 and Luger.
Specifications of the Regent BR9:
ACTION TYPE SEMI-AUTO
CALIBER 9 MM
BARREL LENGTH 118,5mm / 4.6″
HEIGHT 127,5mm / 5″
TRIGGER PULL 2500gr / 88 oz
TRIGGER SA
CAPACITY – 13rd
LENGTH 197mm / 7.75″
WIDTH 35mm / 1.37″
WEIGHT(WITHOUT MAG) 835gr / 29.5 oz
More information can be found on LKCI's product page.
I've shot and reviewed Tisas-made handguns before when Zenith was importing them.  I have to say the fit and finish of the pieces I've seen brought in by LKCI seems to be a bit nicer.  It could simply be my excitement over getting to try a new-production piece of history, but the Regent BR9 impresses me greatly.  With history on my mind I wondered how the design would function with modern hollow-point rounds.  With a magazine and feed ramp designed for military ball ammunition nearly a century ago how would it run today's loads?  115gr and 124gr have been the norm in 9mm, but now loads from 65gr to 165gr and beyond are available.
I hit the range for my standard battery of tests.  Full-magazine plus one, "What's for Dinner", and of course a quick grouping of five shots from seven yards using Nosler 115gr Match.
See the results in the video below
Overall I'm very impressed with the Regent BR9 from LKCI, LLC.  On the range the gun is very manageable and comfortable to shoot so long as you keep the web of your hand free from the hammer.  I guess folks in the 1930s had less-fleshy hands than I do.  Regardless, a slight shift in the grip and now we can enjoy a piece of history.  The cerakote finish may not be historically accurate, but will provide years of good looks and protection.  In the end the Regent BR9 gives us a new option for those wanting to own a High Power.
LCKI, LLC just got these in, so if you want one you'll have to contact them directly and have your FFL order one.
---
About Graham Baates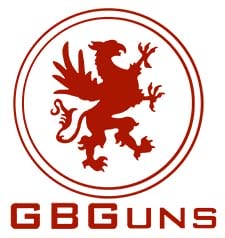 "Graham Baates" is a pen name used by a 15-year active Army veteran who spent most of his time in the tactical side of the Intelligence community including tours in Afghanistan and Iraq. Post-Army Graham spent some time in the 3-Gun circuit before becoming a full-time NRA Certified defensive handgun instructor and now works as an industry writer while curating a YouTube channel on the side. Visit Graham on Youtube .