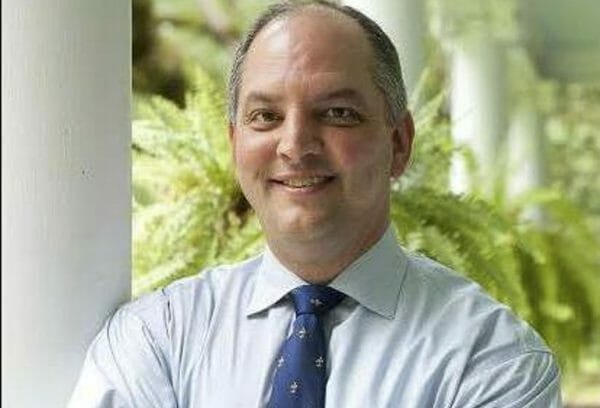 Arizona -(Ammoland.com)- On 25 May, 2018, Governor Edwards of Louisiana signed HB 892 into law. The bill now becomes ACT 341, which reforms Louisiana knife law, removing a 1950's era ban on switchblades.  From wafb.com:
BATON ROUGE, LA (WAFB) –
On Friday, May 25, Louisiana Governor John Bel Edwards signed 79 bills into new laws.

The bills he signed are as follows:

(snip)

ACT 341 – HB 892 Provides relative to the illegal carrying of certain knives.
The wording of HB892, now ACT 341, is as shown at legiscan.   From legiscan.com:
(4)(a)
The manufacture, ownership, possession, custody or use intentional concealment on one's person of any switchblade knife, spring knife, or other knife or similar instrument having a blade which may be automatically unfolded or extended from a handle by the manipulation of a button, switch, latch, or similar contrivance located on the handle. Section 2. R.S. 14:95(J) is hereby repealed in its entirety.

CODING:
Words in struck through type are deletions from existing law; words underscored are additions.
The legislative history of R.S 14:95 indicates the switchblade ban was put into place in 1956. The banning of switchblade knives was based on a propaganda campaign initiated in New York by Congressman James J. Delaney. Congressman Delany made a name for himself by pushing emotional appeals to ban switchblade knives, claiming that they were only useful for crime. Other New York politicians joined him. The same arguments used by the knife banners are in use today by current activists pushing for a disarmed population. From 1958, arguing for a national ban on switchblade knives, Senator Frank J. Pino:
New York State Senator Frank J. Pino of Brooklyn had a glib rebuttal for the sportsman angle. He testified, "Actually, these knives are, I would say inherently dangerous, they have only one purpose. They are just deadly. They are lethal weapons, and they are suited for crime, that is all they are suited for. So that the sportsmen really have nothing substantial to complain about. But they do complain. It is an emotional thing with them, somehow.

Sound familar? It should. Substitute "assault weapons" for knives and the same paragraph would fit in perfectly with the emotional arguments being pushed today to ban semi-automatic rifles. In 1958, there were plenty of semi-automatic rifles available. They could be freely ordered through the mail. So could anti-aircraft cannon, anti-tank cannon, and ammunition. But crime was very low, and the understanding of the limits of the Commerce clause was still relatively strong.
It was understood that the federal govenment could not regulate commerce inside of state borders.  That is why federal legislation was restricted to banning importation of switchblade knives and banning interstate transportation of switchblade knives. Even the interstate transport ban was recognized by the Department of Justice as problematic, and expansive of federal power. From knife-expert.com:
Deputy Attorney General William P. Rogers wrote, "The Department of Justice is unable to recommend enactment of this legislation. 

 "The committee may wish to consider whether the problem to which this legislation is addressed is one properly within the police powers of the various States. As you know, Federal law now prohibits the interstate transportation of certain inherently dangerous articles such as dynamite and nitroglycerin on carriers also transporting passengers. The instant measures would extend the doctrine upon which such prohibitions are based by prohibiting the transportation of a single item which is not inherently dangerous but requires the introduction of a wrongful human element to make it so. "Switchblade knives in the hands of criminals are, of course, potentially dangerous weapons. However, since they serve useful and even essential purposes in the hands of persons such as sportsmen, shipping clerks, and others engaged in lawful pursuits, the committee may deem it preferable that they be regulated at the State rather than the Federal level."
In the end, the power of yellow journalism to create crises where none existed, triumphed. Congress passed the federal ban, following the example of several states. A pattern for the passage of national laws based on an emotion driven, media favored agenda, had been created.
Louisiana has joined the trend of reversing that injustice. The number of states that still ban switchblade knives is growing smaller and smaller.
It has taken six decades, likely confiscations of millions of knives from people who never harmed anyone; thousands, if not hundreds of thousands of lives ruined by arrests and convictions that served no useful purpose.
It is an object lesson in bad legislation.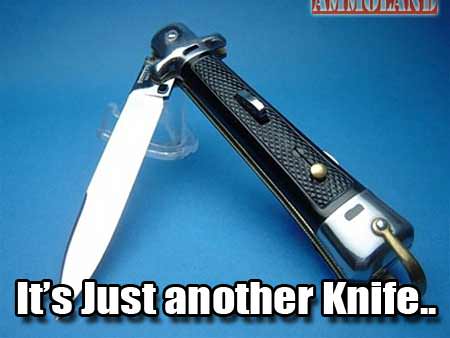 ©2018 by Dean Weingarten: Permission to share is granted when this notice is included.
---
About Dean Weingarten: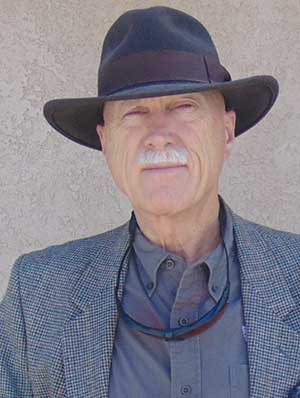 Dean Weingarten has been a peace officer, a military officer, was on the University of Wisconsin Pistol Team for four years, and was first certified to teach firearms safety in 1973. He taught the Arizona concealed carry course for fifteen years until the goal of constitutional carry was attained. He has degrees in meteorology and mining engineering, and recently retired from the Department of Defense after a 30 year career in Army Research, Development, Testing, and Evaluation.