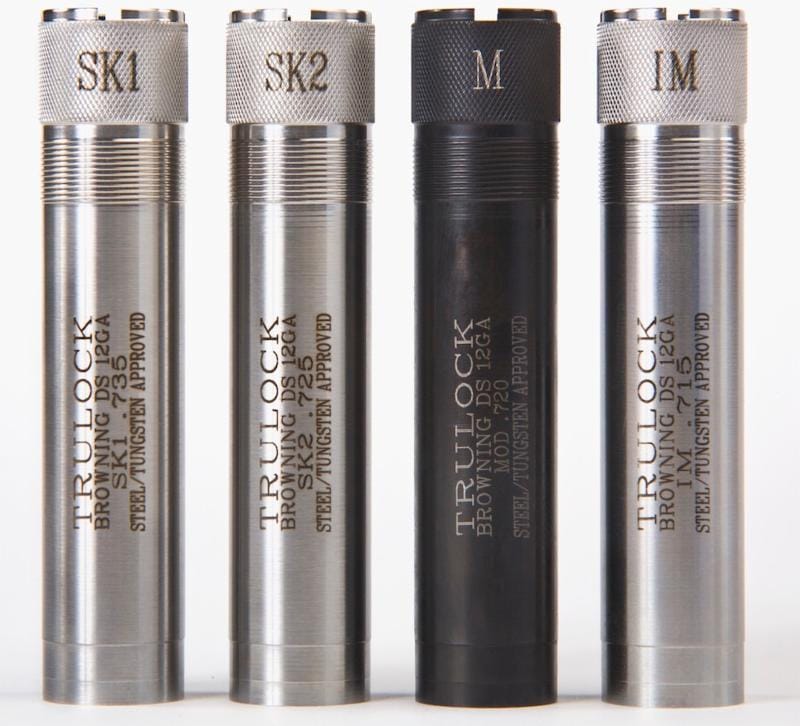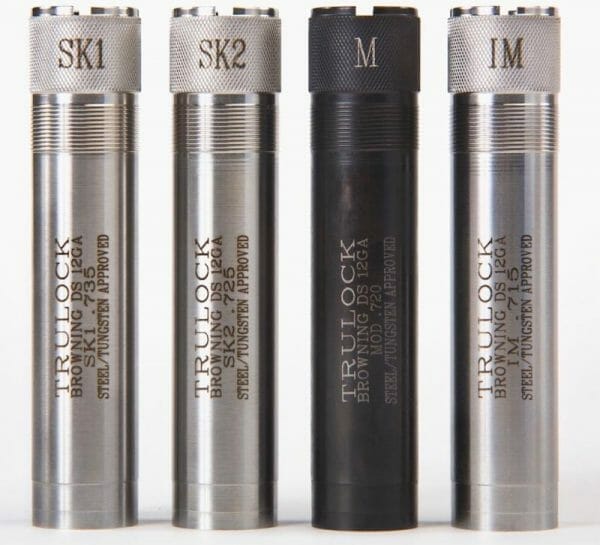 Whigham, GA –-(Ammoland.com)- Sporting clays and 5-stand continue to grow in popularity, as shotgun enthusiasts are challenged with ever-changing targets. Stay on top of the shooting game with the right choke tubes to keep up with the challenges thrown at a shooter.
If you are serious about sporting clays, you need to spend some time at the range shooting a variety of shot sizes, brands, and weights to determine optimal performance. Every shotshell, choke tube, and shotgun combination can affect your pattern. The only way to know how any given combination performs is doing is to pattern it at the distance you hope to see it perform.
A sporting clay strategist will carry a variety of different choke tubes to cover the needs and target presentations on any given course.
Sporting clays and 5-stand are set up to simulate hunting situations. Flushing a pair in close requires a much different choke than a high, overhead passing target. A target crossing left to right at 45 yards will frustrate any shooter not prepared for a fast, intermediate target. Shooting patterns from 20 to 70 yards will quickly show any serious shotgunner how to optimize their sporting clay game for various target presentations.
Pattern boards are easy to make by drawing an aiming dot in the middle of a paper or on cardboard. Using a 15-inch string and a marking pen, draw a 30-inch diameter circle around your aiming dot. When you shoot at the pattern board, you can determine the percentage of the effective pattern by counting the total number of pellets in the 30-inch circle, divided by the total number of pellets in the shotshell, times 100.
Trulock Choke Tubes specializes in tapered constriction tubes that maximize the percentage of pellets on target at a variety of ranges. A shooter that analyzes targets, and changes choke tubes at stations with different target distances will quickly increase the total number of broken targets.
Sporting clay shooters should carry a minimum of three chokes for close, mid and long range targets. The three most popular Trulock choke constrictions for sporting clays are Skeet 1 for close range, Skeet 2(Lite Modified) for mid-range, and Improved Modified for long range. These constrictions work well on any sporting clay or 5-stand course.
Here is a comparison between the choke name and the amount of constriction:
Choke tubes are a sporting clay competitor's best friend. Tackle your next course with a full assortment of chokes and break more clays.
---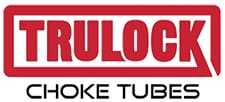 Trulock Choke Tubes: Choke tube specialists that enhance a shooter's natural ability.
Explore the many options of choke tubes to fit most shotguns at trulockchokes.com.